When you look at your kitchen, there's nothing exactly wrong with it. It's functional and has served your family well. Nothing's broken, so why fix it? Well, if you are considering resale any time in the near future, a kitchen renovation might be in order. And a master bath renovation may not be far behind.
To decide whether this is the right move, you'll want to understand two concepts: Desirability and Value.
Desirability
Let's start with desirability. You want a home you put on the market to be as desirable as possible. The good news is that renovations that are well done contributes to the desirability of a home--which is a contributing factor in resale value. Kitchens and master baths are two of the most advantageous improvements to make in terms of the marketability of a house.
We recently spoke with Corey Burr of TTR Sotheby's International Realty, who puts it this way: "What today's buyers want is "move-in" condition. And what they really want are great kitchens and great master bathrooms. They are extremely busy with their family lives and careers--and the idea of just moving in and plopping their furniture down and stowing their clothes in the closet is very, very desirable. Most simply don't have the time or desire to tackle a renovation. "
Another way to think of this: will your home match buyer expectations for this neighborhood and price point? Renovations that are tastefully done and contribute to the character and appeal of the house will serve this purpose.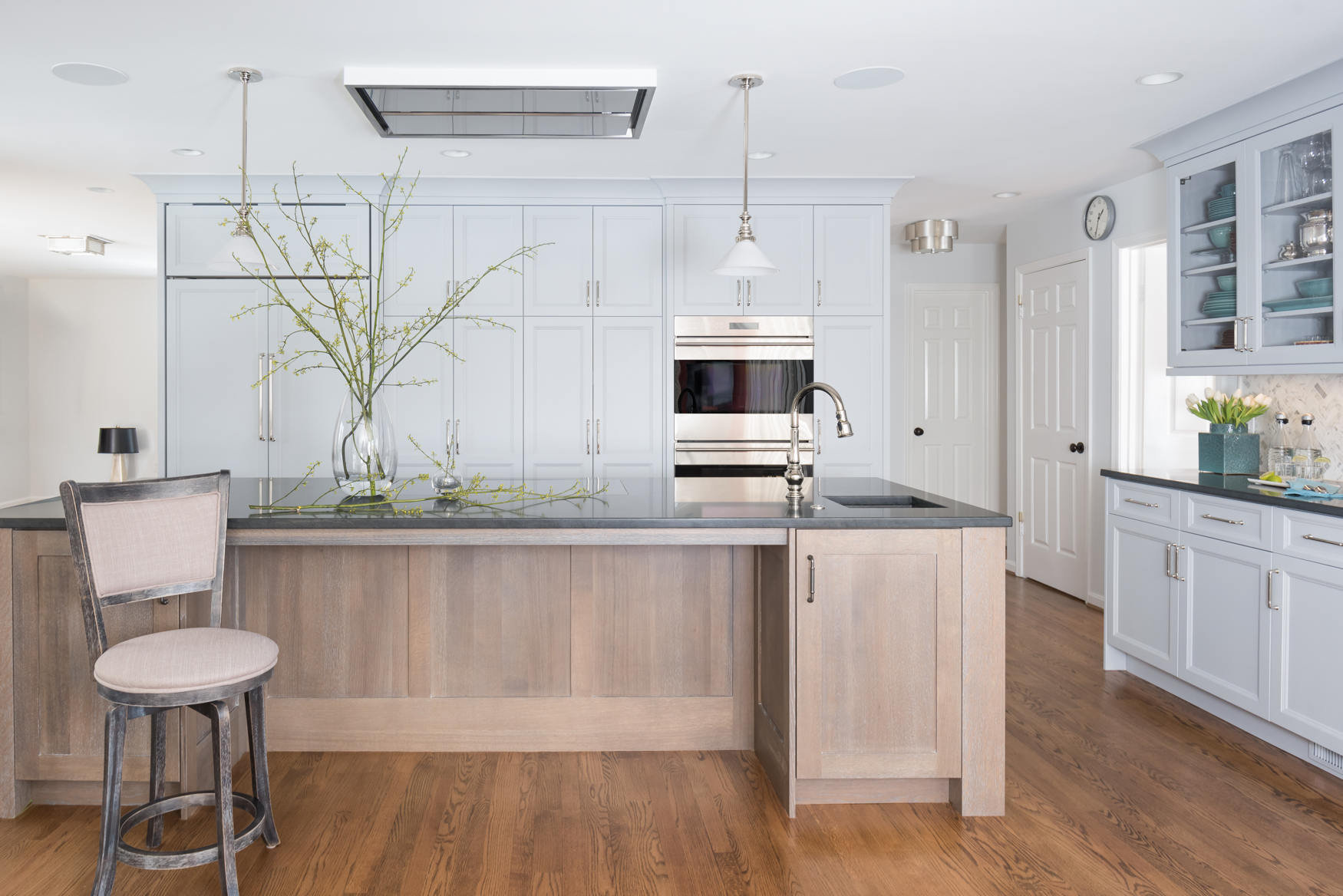 Realtors will caution you about being "too creative" with your choices of colors and features in a renovation. Burr advises that when investing in renovations, "it's wise to go a bit neutral, maybe do one or two things that are personal or whimsical. You want it to look classic and timeless without looking milk toast."
Burr goes on to say, "I just had a listing in American University Park that had been renovated five years before with a kitchen bump out and master bath renovation. We priced it at a million and a quarter. We got four offers and it was bid up to $1.45M. And this was your quintessential standard-issue three bedroom, two bath AU Park colonial. But the kitchen and master bath were done really, really well. People just fell over each other trying to get it."
That's desirability. Let's take a closer look at what you should consider in terms of the resale value of renovation projects like the kitchen and master bath.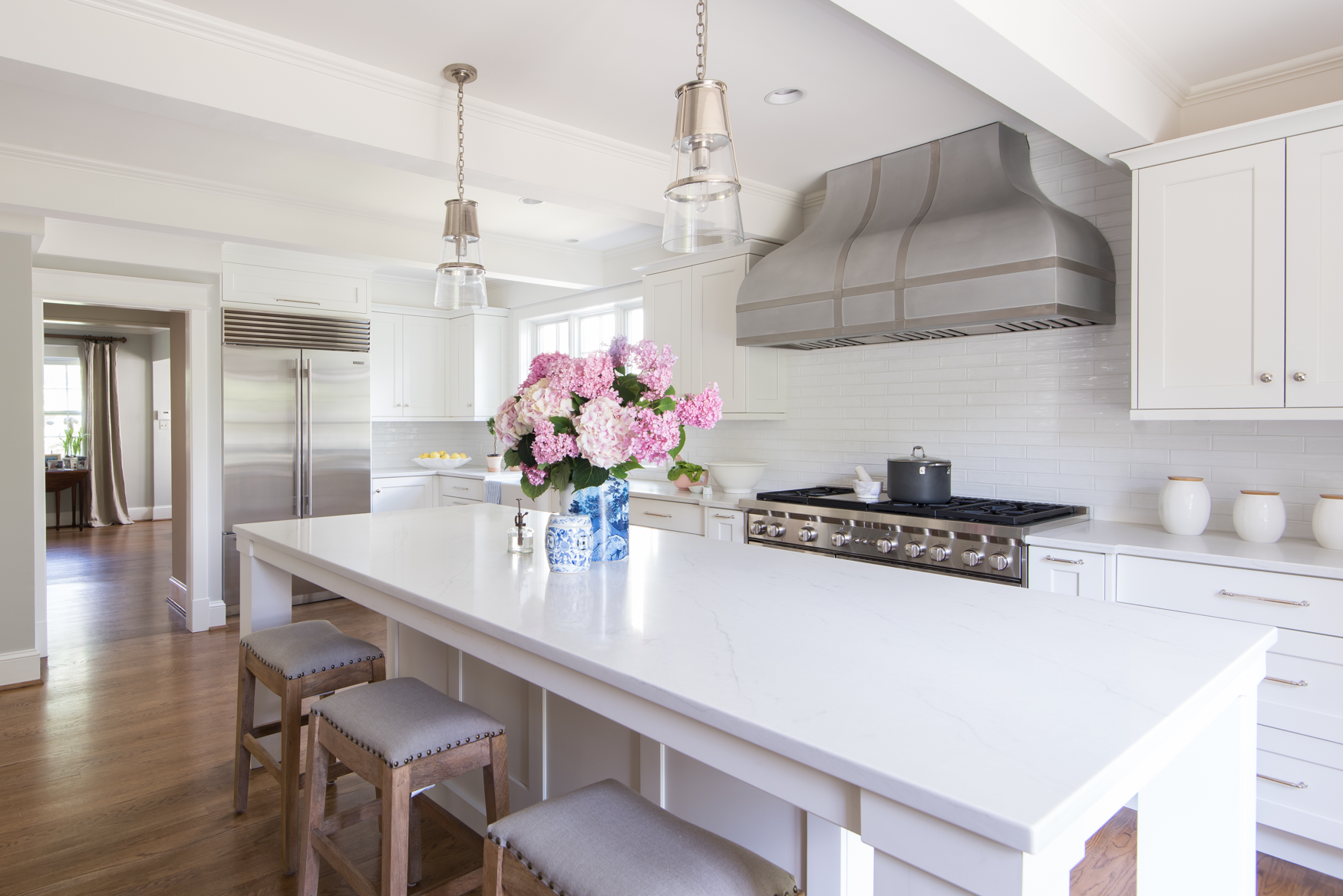 Value
Should you worry about the resale value of your renovation investment? In terms of immediate enjoyment and future resale value, kitchen renovations bring the highest value. The 2019 Remodeling Cost vs. Value assessment published by Hanley-Wood puts the average resale value of an upscale kitchen renovation in Washington DC at 65% cost recouped. Bath remodels come in at a similar percentage point, between 61% and 69% depending on the scale of the project.
Download the free regional Washington DC cost versus value report at this link
The other big question centers around what a reasonable dollar amount is to invest in renovations. As a rule of thumb, based on our experience, spending 25% above the value of the house would not be considered too risky. So, for example, if you own a $1M house, putting $250k into it is reasonable — assuming the house isn't overpriced to begin with. Your Realtor can help you get a sense of where your property value sits in relationship to the most expensive house on the block. You want the value of your home after renovations generally in line with the neighborhood.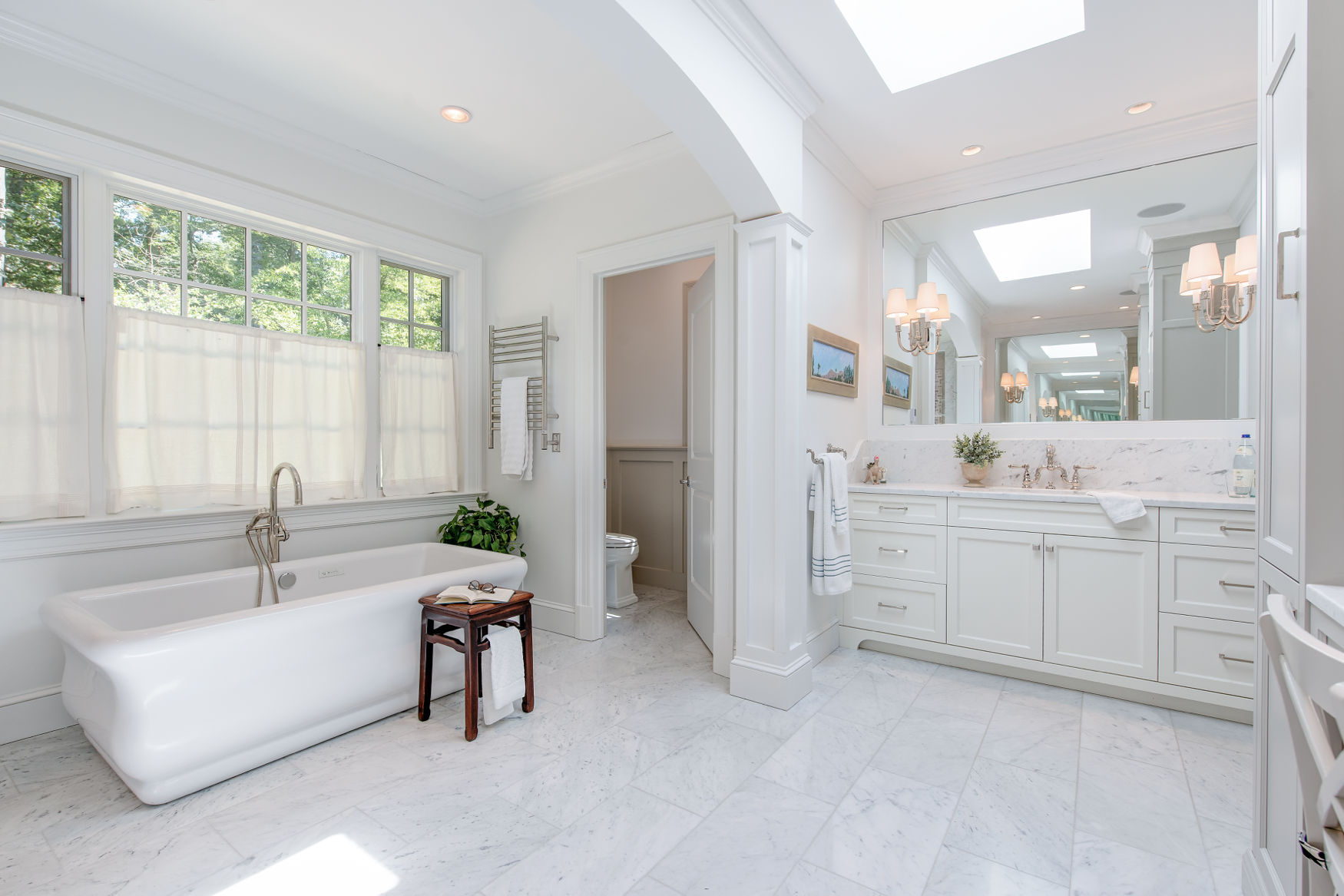 Once you start renovations that cost 50% or even 100% of its market value, you are taking some risks. Though if you buy a home for $750K in a $1.5M neighborhood, putting up to $750K into a renovation might not be out of line.
But pay attention to the market. That kind of leap can come back to bite you, as it did for some in 2006 - 2008. People would buy houses that were worth $750K and put $750K into them, banking on rising market values to even it out. To be that aggressive in investing in your property, you need to really understand how the neighborhood home values have increased over time.
Or you might find yourself in this enviable situation: If you are an older couple and you've been in your house for 20, 30, or 40 years, the market value is probably way beyond what you originally paid for it, so there is plenty of room for renovating, both for your enjoyment and for an improved market value at resale.
There you have some food for thought about desirability and value when it comes to kitchen and bath renovations. Stay tuned for Part 2, when we'll explore the timing and scope of kitchen and master bath renovations, and how to maximize underused space in your home to build the kitchen or bath of your dream — that will also translate into good resale sense.
You can learn more about how to approach a kitchen design and remodeling project by downloading the eBook titled: The Definitive Guide to Kitchen Design & Remodeling Success.
If you are ready to talk about a kitchen or bathroom remodel, reach out to the Gilday Renovations team to guide your way.