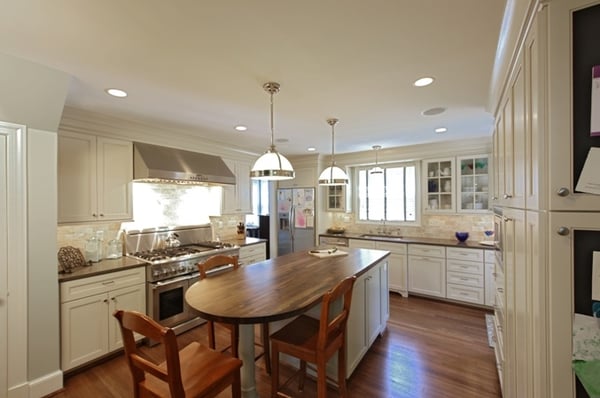 One + One = One Better
This Arlington Virginia kitchen remodeling project began with a tiny galley kitchen and a tiny breakfast room. Neither of them worked satisfactorily for the homeowners. Our custom kitchen design called for combining these two under functioning rooms to make one high performance family kitchen.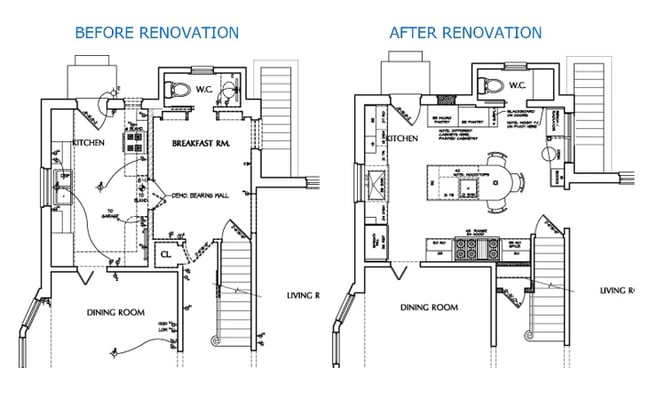 Take Down the Wall
People often ask us about removing a wall to "open up" a kitchen. In this situation, taking out the wall and reconfiguring space was a no brainer.
What They Had
A galley kitchen with three doorways and a major thoroughfare (to the back yard) running down the middle could not provide adequate kitchen cabinetry for storage or enough counter top space for food preparation.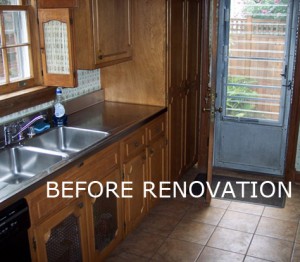 What They Got
The kitchen design carved out a new floor plan that provided independent function zones (including a nifty computer/media center) connected by a gorgeous hardwood (maple) topped center island. The result is by no means a "large" kitchen. It is, however, one that comes packed with beauty and efficiency.
Start your kitchen design here.
The experts of home remodeling in Washington DC are hereto help! Learn about how to approach a kitchen design and remodeling project by downloading The Definitive Guide to Kitchen Design & Remodeling Success.