Home Remodeling in Cleveland Park DC
Victorian Era Architectural Styles and Strict Historic Preservation Guidelines
Located six miles from the U.S. Capitol, Cleveland Park DC is one of Washington's first suburbs and a trove of classic architectural styles that swing from Colonial Revival to Craftsman Four Square to Queen Anne and a few modern built houses built in the 20's and 30's.
Due to the age, architectural complexity, and vast size of its housing stock, home remodeling is a constant in Cleveland Park. You won't travel more than a few blocks along its hilly tree lined streets before encountering a massive construction dumpster and clusters of white vans.
Among home remodeling professionals, the neighborhood is well known not only for its architecturally eccentric housing stock, but for its strict historic preservation guidelines and the intensely protective Cleveland Park Historic Society. All home remodeling projects must pass before the Historic District Review Board. That's why it is imperative that the home remodeling company you hire has a strong grasp of historic guidelines that prescribe what you can design and build and what you cannot.
The process of gaining DC building permits plus Review Board approval can be daunting. So having a renovation architect and design driven remodeling company like ours to guide your project through the bureaucratic maze is critical to the success of your home remodeling project.
---
Kitchen Remodeling in Cleveland Park DC
The driving force behind nearly every home remodeling project we do in the Cleveland Park DC neighborhood is the desire for a remodeled kitchen. Kitchen design techniques and kitchen product lines change so much each year that, if your kitchen is fifteen years old or more, kitchen remodeling will be well worth the investment.
You will have the best experience if you hire a remodeling company like ours that employs kitchen designers and renovation architects, specialists who understand all the ins and outs of kitchen remodeling, obsess over every detail--and show you all of your options to achieve the kitchen of your dreams. A successful kitchen remodeling project depends on their design expertise and knowledge of the renovation process.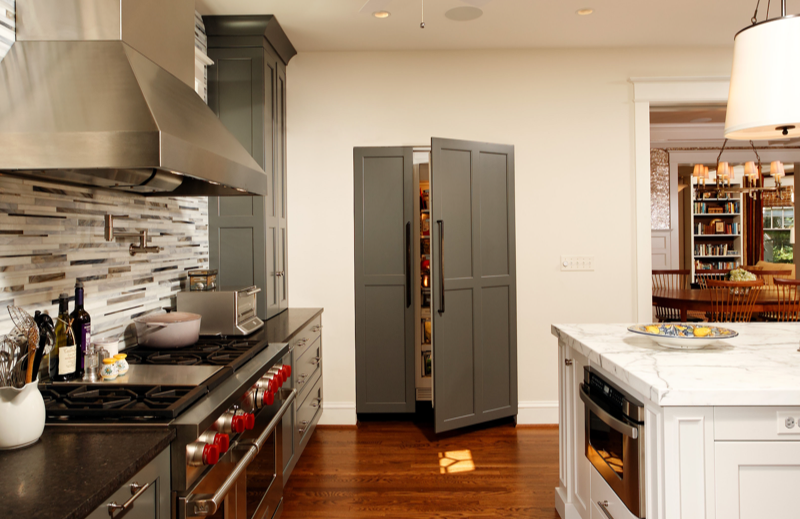 Our kitchen designers start by evaluating the condition of existing walls, subfloor, plumbing and electrical system--then making recommendations to ensure your investment is built on a solid foundation while eliminating the possibility of costly construction surprises. They'll finalize the floor plan for your new kitchen, then guide you through the process of selecting cabinetry, appliances, countertops, flooring, lighting design–and all the little details that will take your inspiration from random thoughts, to thoughtful design, to glorious completion.
---
Bathroom Remodel in Cleveland Park DC
Compared to other rooms in the house, bathrooms are small. But remodeling a bathroom is no small project. Even a simple hall bath remodel requires a lot of decisions. And because space is limited, it is critical that your bathroom design be precise down to the inch to ensure you maximize the utility of the entire space.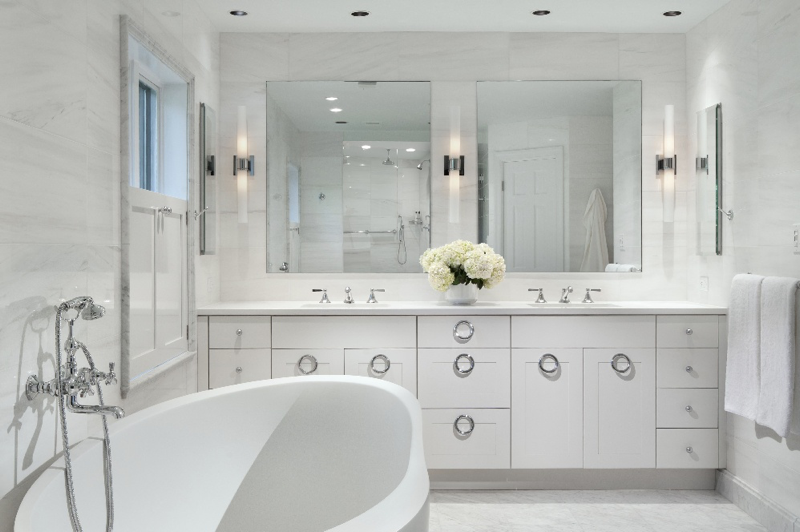 Working with one of our staff bath designers makes the decision process go smoothly for you and ensures that the bath products and finishes you choose will hold up over time and contribute to a harmonious visual design. Our bath designers also keep an eye on the construction process. This is important because, with any bathroom renovation project, there are details that must be worked out "on the fly". Since our designers and craftsmen are used to working together, it's easy for them make those small but important adjustments that always come up during the construction phase.
---
Home Additions in Cleveland Park DC
The homes of historic Cleveland Park were designed with spacious interiors and lots of windows--often very tall windows. The disadvantage of these generously sized interiors filled with natural light appeared later in the century when a new generation of home owners had to deal with the fact that these charming relics were drafty in winter, stifling in summer, and energy inefficient in all seasons. Modernization and upgrading on both the exterior and interior is something new owners must grapple with. The need for additions is less so due to the size of these homes. But there is a strong need for interior renovation to modernize floor plans and sometimes add architectural details that were missing in the original but belong there all the same.