Updated by: Kevin Gilday
Home Addition Plans: Exploring the Most Practical Options
You've got problems with your home. The kitchen isn't big enough. Your clothes and shoes won't fit in the closet. Every morning the wait time outside the upstairs bathroom isn't as bad as the wait at the Starbucks in Union Station, but.... it isn't good either. So, let's explore three popular, practical, home addition options.
An experienced home remodeler will be able to tell, at a glance, whether there is enough room on your property to build the addition you desire. With a green light on building new space, let's explore three options: popping up, bumping out, and digging down.
Home Addition Option 1: Popping Up
If you live in a ranch style home you have many options for spacious living. Raising the roof a few feet opens up additional space for vaulted ceilings and clerestory windows to bring in additional light.

Reconfiguring the roof structure and redistributing its weight is another way to open up interior space by allowing unnecessary walls to be removed. This ranch home makeover in McLean Virginia is a good example of how popping up allows you to change the look of your home on the exterior.


For the re-invention of this McLean Virginia ranch home, the roof was removed and exterior walls raised up to create nine foot high ceilings throughout a completely re-configured floor plan.
The ranch home's single-level living style and low structural profile lends itself to many configurations besides a straightforward roof raise.
If you happen to live in a two-story house, popping up and over an existing structure such as a porch or family room could give you the coveted walk-in closet or master bath you've always dreamed about. It can also help you capture under-utilized attic space.
Home Addition Option 2: Bumping Out
The bump out is still the king of home additions. Bumping out the front can net you a more spacious living room or more hospitable foyer. Bumping out the side of your house can add an outdoor porch or an expansive, open kitchen and mudroom entry.

A side bump out (adjacent to the kitchen) made the perfect setting for this dining room which overlooks a lush rear yard.

Building an addition off the back of a house permits you to add not one, but two stories of extra living space. Most popular in the Washington DC area is a two-story addition including an open kitchen/family room on the first level and a master bedroom suite above.
A well-executed home addition is an investment that can dramatically improve the room-to-room flow of your home and gives you the opportunity to rework the existing interior layout.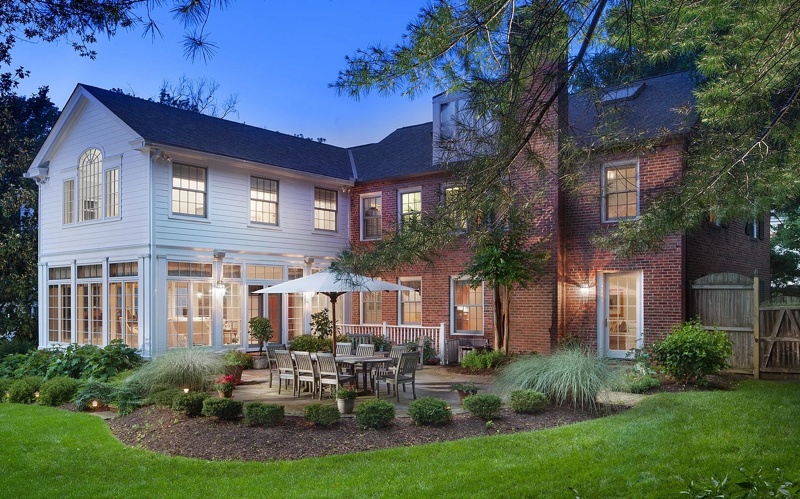 This Washington DC two-story addition made space for a spacious kitchen, family room, morning room and luxury master bath.

Home Addition Option 3: Digging Down
In many cases, basements are ideal areas to remodel into increase living space in your home.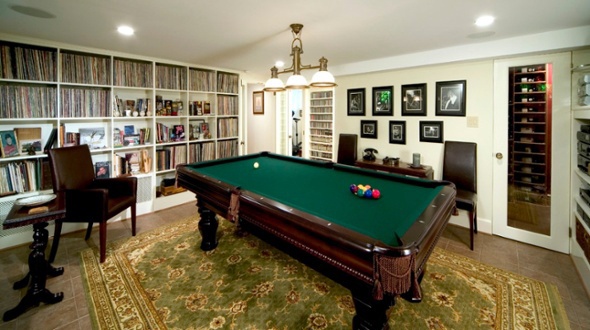 This Bethesda "gentleman's play room" features built in shelving for his vintage vinyl collection and climate controlled closet for wine and cigar storage.
Many basements have low ceilings and that can be a problem because of building codes in the D.C. Metro area. A renovation can add ceiling height by digging down to lower the basement floor.
The good news about basement renovations is they provide all kinds of possibilities:

In-law or nanny suite

Home theater

Game room

Exercise room and sauna

Bar

Wine cellar
Planning an addition to your home should be fun. A great design build team will help you to imagine all the possibilities. They will make you feel at ease as they maneuver through all the technical and structural details you don't want to think about.
Want to explore your home addition plan and options with experts? Contact the design build specialists at Gilday Renovations.
And while you are waiting for your meeting date to arrive, get prepared by reading our eBook The Essential Elements of Renovating Older Homes.