When young men returned from military service after WW2, homes couldn't be built fast enough around Washington, DC and around the country. More and more families were looking for a new place to call home, and the baby boom was fueling this new construction.
These post WW2 homes have turned into quaint and attractive neighborhoods in and around DC. When first built, these homes were functional but basic. Many didn't have a front or side porch, and the square footage was snug, to say the least. The floorplans were boxy. They were great for then, and they retain a lot of charm, but they need some upgrades to fully function in the here and now.
To enjoy them today, creating more space is necessary. And, while some extra room is needed, the good news is you may not need to build a giant addition to get the functionality and flow you are looking for in the ideal home layout.
Sometimes, a little addition can make a big impact.
When "Little" is the Right Choice
Okay, so how do you know if smaller is better in your remodeling situation? Making a smaller adjustment to the layout of your home can be a helpful decision, especially when:
1) the footprint of your house is small
2) the lot size would severely limit the scope of a new addition
3) the value of the house in the neighborhood would not support a large-scale remodel
4) the budget is limited and must be maximized in the most practical way
Small Adjustments to Make a Grand Entrance
Many DC area homes did not originally have a front or side porch-- so there is nowhere to transition out of rain, snow, or muddy conditions. Adding a small entry porch can help transition out of bad weather, add architectural interest and a big measure of curb appeal.
These next two pictures show a mudroom addition to the rear of the home with access to the driveway on the left side of this view.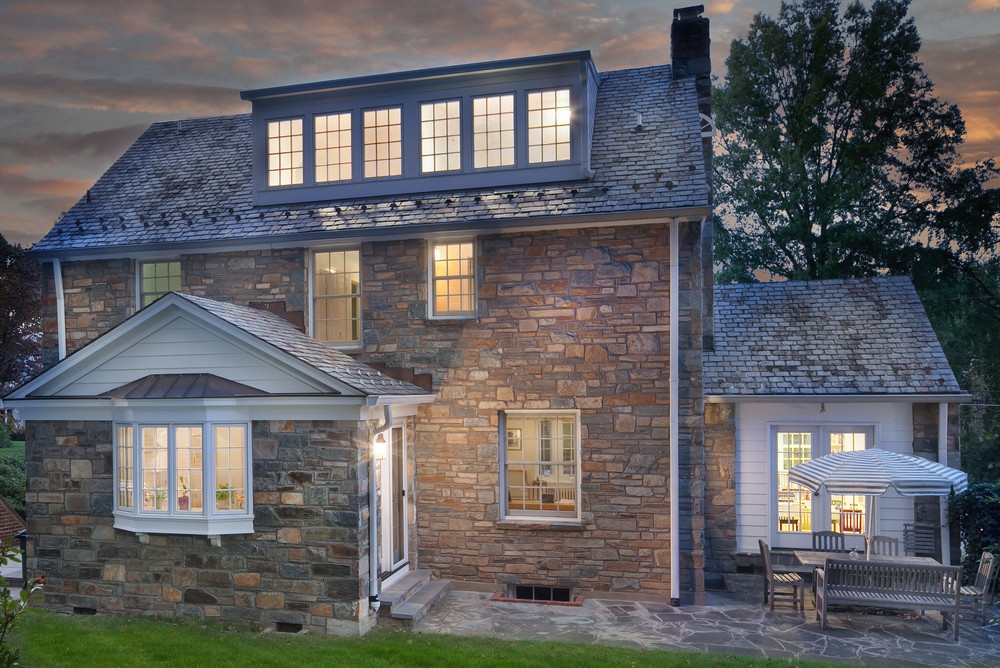 This photo is an interior view of the mudroom.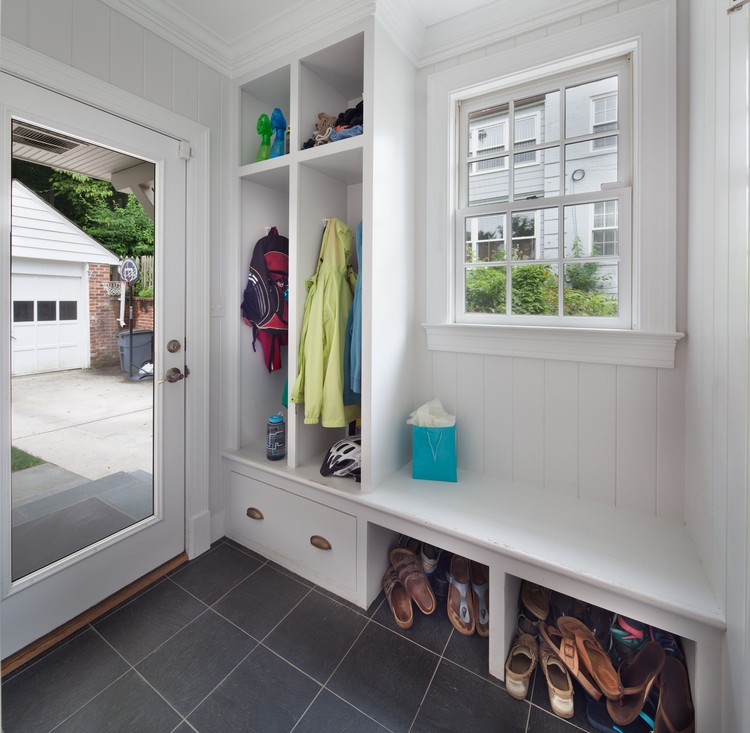 By adding a front entry porch, you are creating a more inviting way for guests to enter, not to mention a spot for your online purchases to arrive without getting weather-damaged or remain in plain sight on the steps.
You get a similar upside with a side entry porch providing you a place to bring groceries in out of inclement weather. Indoors you can upgrade your mudroom with a bench to take off boots, and cubbies for all your and your kid's gear.
Small-Scale Kitchen Renovations
When people think about renovation, one of the first places they want to update is the kitchen. You might think that means a big addition and a massive budget. But you don't always have to go to that expense and level of disruption to create a kitchen that looks and works much better for you. Here are just two examples.
This image is the kitchen remodel of the same property as the ones just above.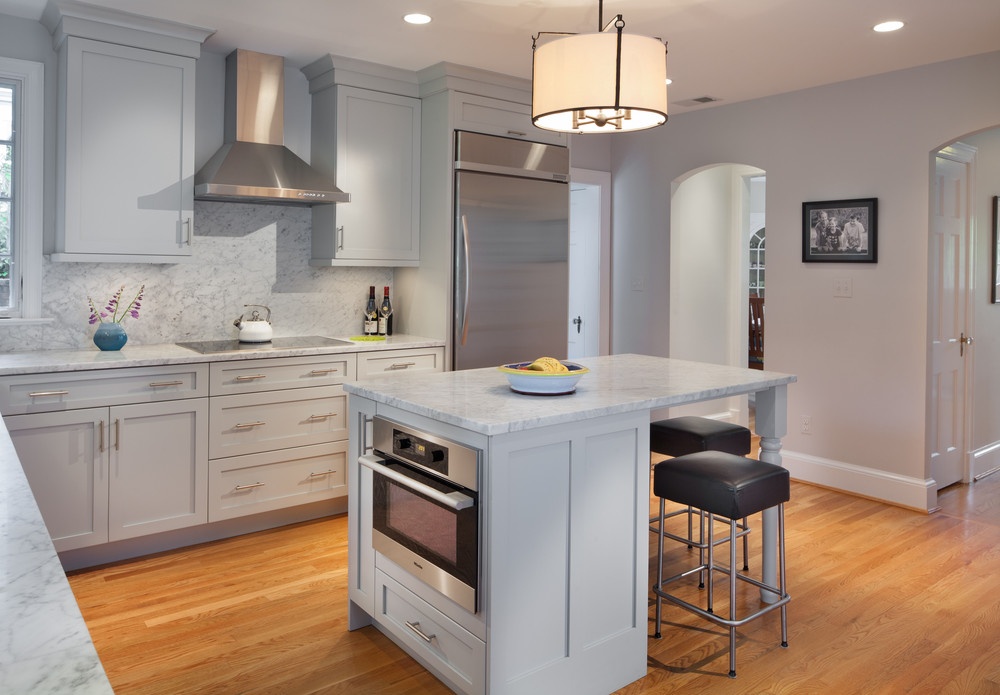 Out of the Galley
A galley kitchen configuration can quickly become claustrophobic if more than one or two people are in the space. By "borrowing" some space from adjoining rooms or hallways, you can add space to a crowded kitchen. Generally, you want to look for space to add width, rather than length to kitchen space. By adding width, you can often find room to add that island you've been aching to have. And most kitchen expansions are driven by a desire for a center island with a food prep area and bar seating.
The "Bump-Out"
You can also create space in a kitchen for eating in, rather than just the cooking area. There are ways to create extra seating in a breakfast nook, without turning it into a major project. This image of a bump-out is a good example.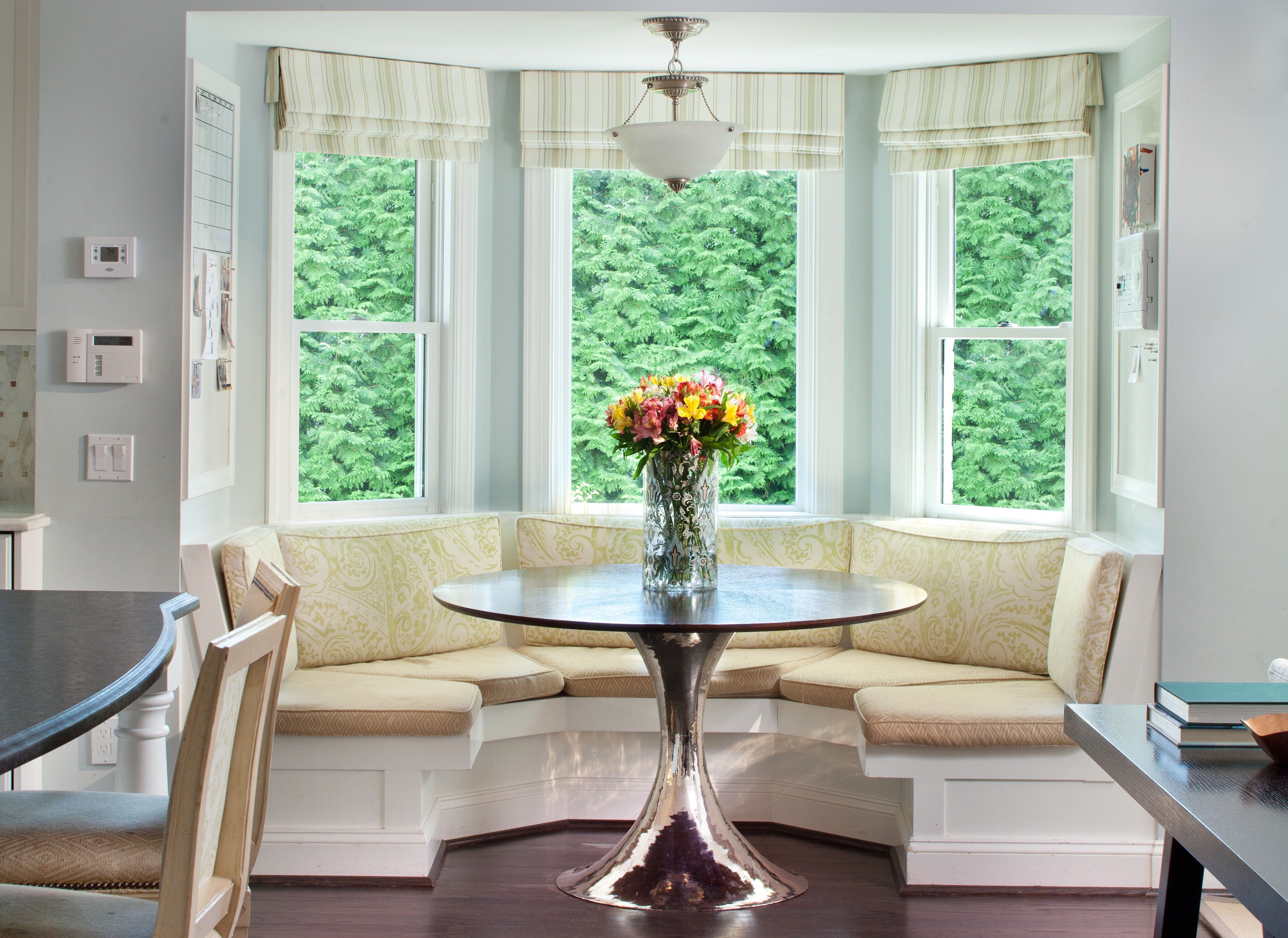 In one example, you can create recessed seating on a side wall, gaining space in the room. With ample room for a table and chairs, this can become a flex space, an extra place to sit and do homework, read, or check the feed on your favorite social app. The seating bench can also double as a storage trunk for children's toys and art materials.
A step beyond this would be to create a banquette, a cafe-like seating area that's full of light, to use as a cozy spot for conversation or that first cup of morning coffee with.
Here is an example of an addition which extends the seating area. This first image is an external view.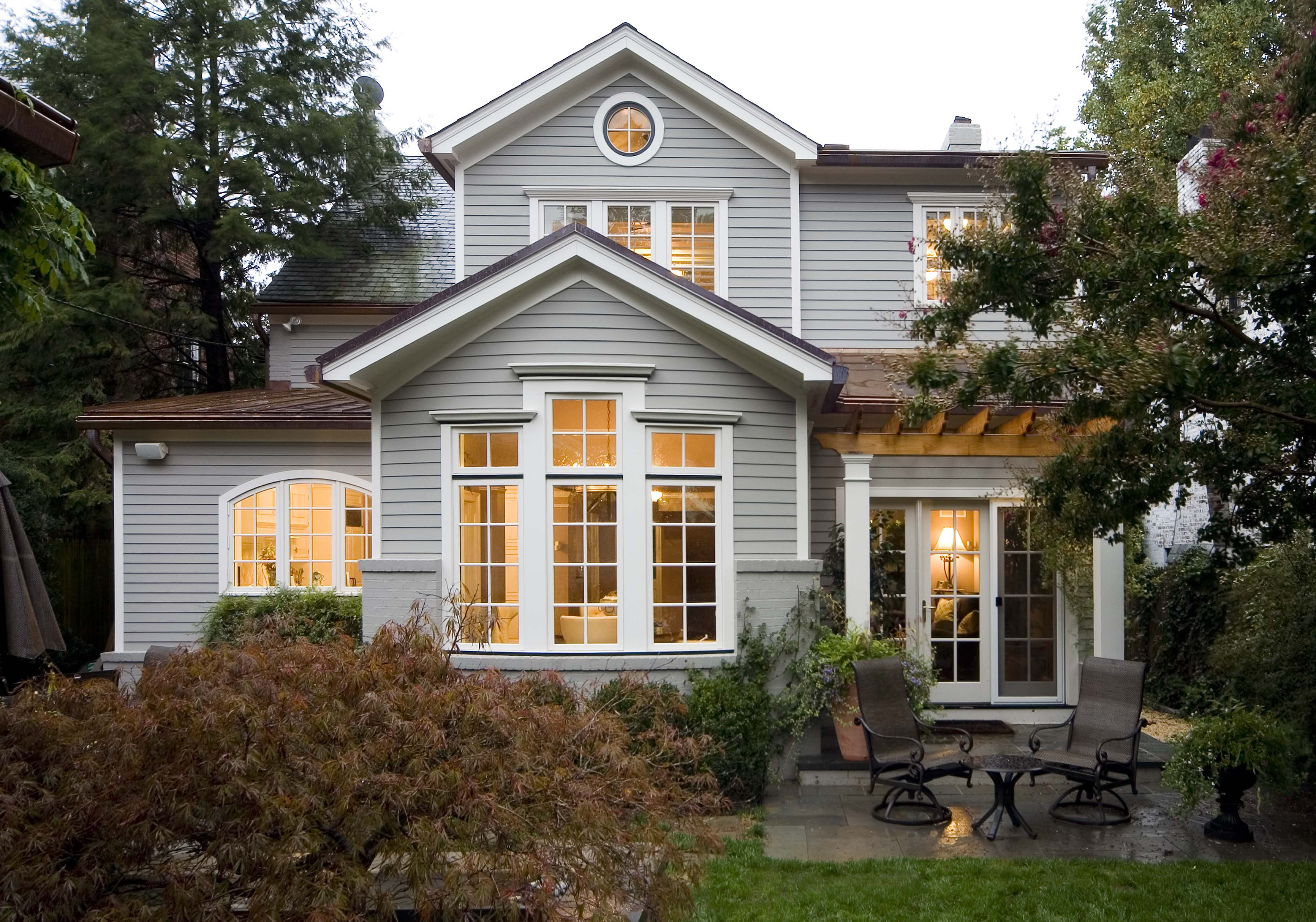 This next photo shows the internal view of the additional seating area in the kitchen.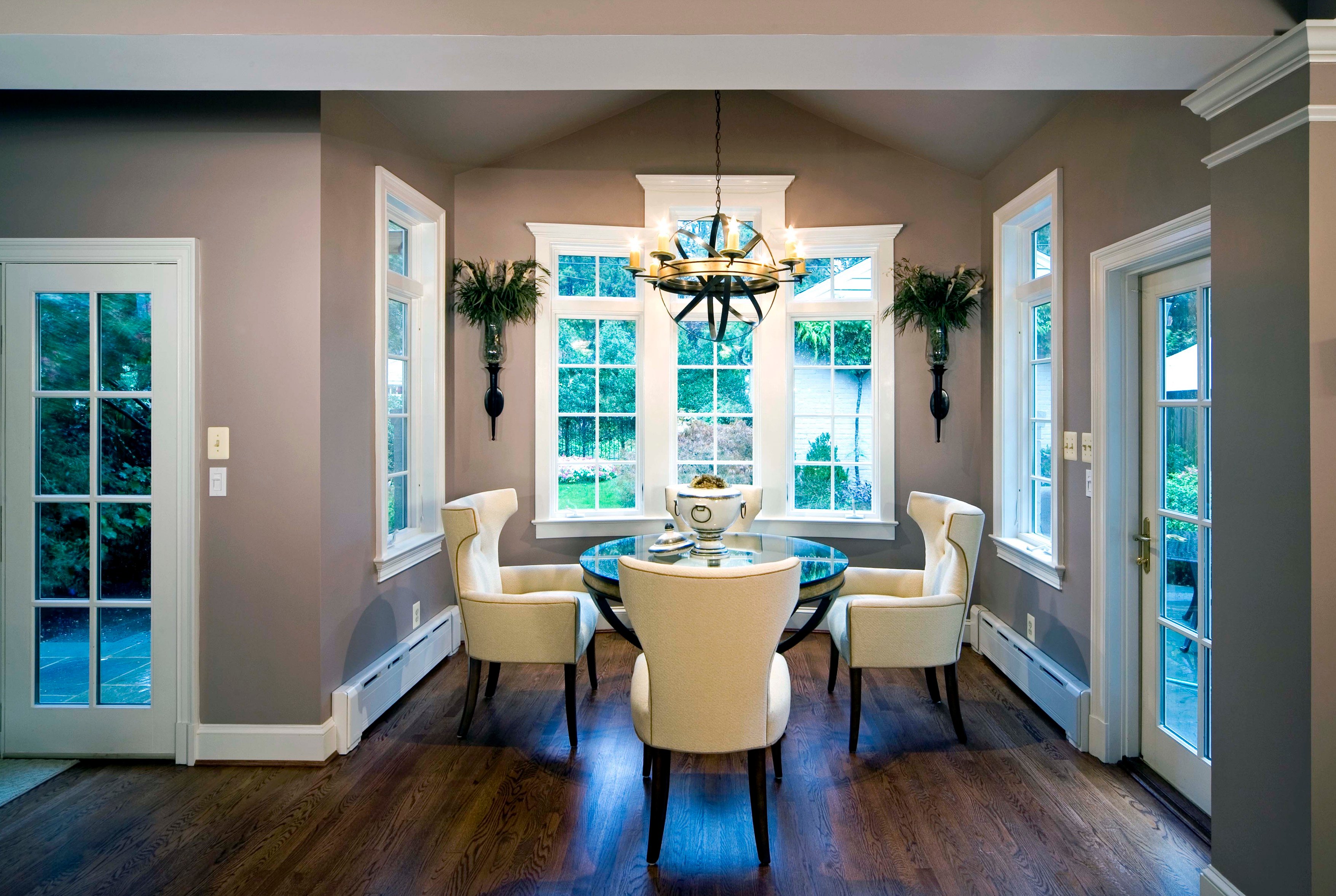 One of the benefits of this sort of enhancement is that, when done well, the result is spatial/visual harmony. Circulation patterns and defined function areas work gracefully together. There is a logic to the room that is immediately felt when you enter.
Revamping Existing Space
Garage Conversion
When done well, converting a little-used garage into living space can really pay off. For example, the entire space could be reworked into a guest suite or a home office in the front with a mudroom at the rear of the home. A typical DC single car garage at 10x20 adds 200 square feet of finished living space to an average house.
While you might have seen some poor examples of a garage renovation, with a design team focused on attention to architectural detail inside and out, you can create space that is integrated into the home and looks as if it was always meant to be configured this way.
Turning Basement into Living Space
If you are looking for home office or recreational space, the basement is an excellent option. The basement in a post WW2 home was meant to hide away the furnace and the Christmas ornaments. But basements these days are for living in.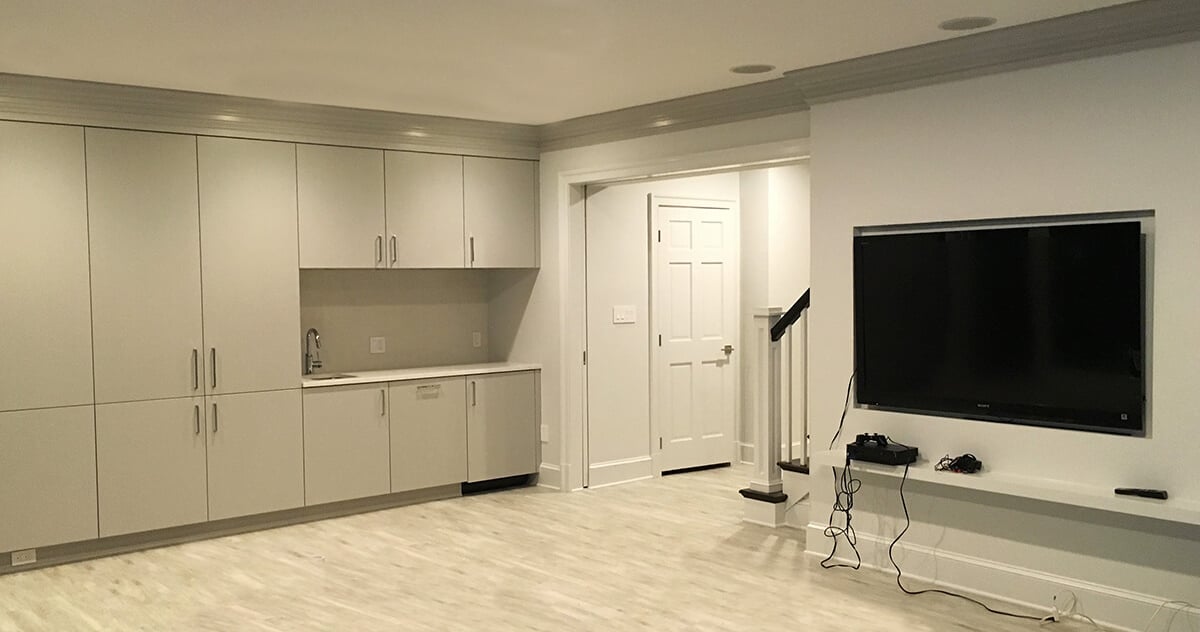 Finishing a basement can be half or even a third the cost of a standard addition. Most older DC homes have enough ceiling height in the basement to make renovation viable. If necessary, the ceiling height can be increased with excavation. With attention to design, a renovation can transform a basement into a comfortable lower level living space that has all of the design details of a main level space.
Time to Think Small?
Bigger is not always better. The great news is, even with smaller renovation projects a lot can be done to improve livability, enjoyment, and to boost the feeling of spaciousness in your home. Even small improvements can increase the value and appeal of your home by making better use of existing space.
That's the beauty of design, and of thinking small.
Are you considering a home addition project? If so, please reach out to the Gilday team for a home addition discovery session to learn how small additions can have a big impact on the quality of your life.