The time is right for that master bathroom remodel you've been thinking about. You've even gone out and gotten some quotes. But it's not really clear what you will be getting for your money. For such relatively small spaces, the cost for master bathroom renovations can really add up quickly. What should you know in order to get the most for your remodeling dollar?
Here are some aspects of the renovation process that you might not have thought of, but should definitely keep in mind as you consider how much to invest in your master bathroom remodel. A reliable bath renovation expert should understand these issues and help you make the right choices for your situation.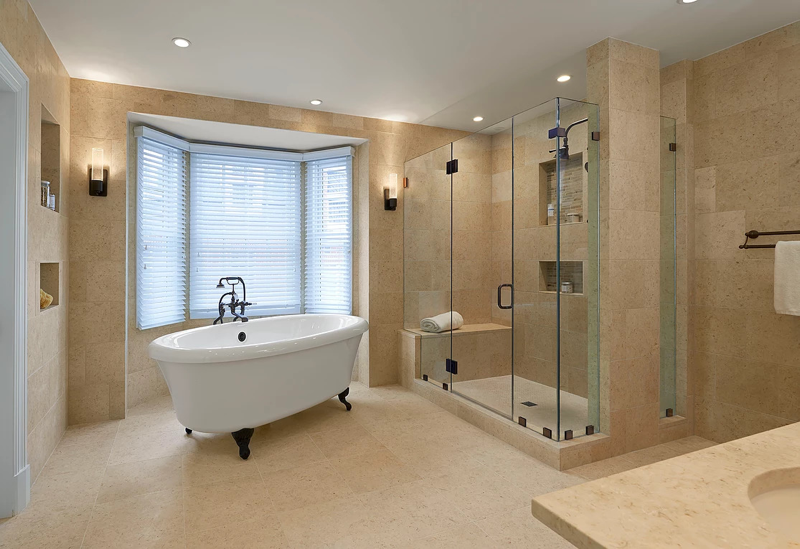 Don't Forget About Demolition
Not all deconstruction is the same. The amount of demolition needed can vary depending on what is being removed before the new elements of the master bathroom can be installed. For instance, homes built in the '30s and '40s often have what are called "mud set" bathroom tile. Removing this can add time and labor costs that you wouldn't necessarily think of.
Other considerations that are unseen and often unknown until demolition are the utilities - HVAC, electric, and especially plumbing. Are you adding a second vanity? Are you moving vanity, tub, or toilet from one place to another? Moving the plumbing, installing drains, water lines, and upgraded electrical or HVAC are all things below the surface that need to be understood as you think about investing in a master bathroom remodel.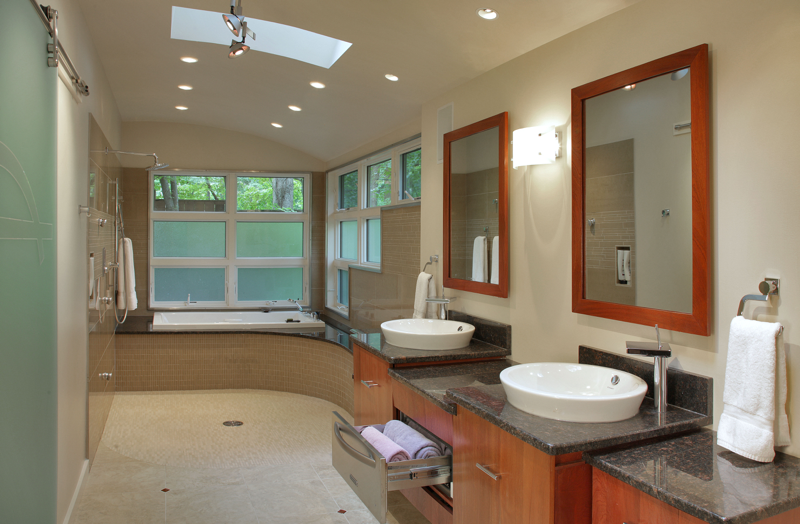 Make Way for the New
How big will your new master bathroom be? Are you keeping it within the original footprint, or are you expanding? Are you moving or removing interior walls? One aspect of any renovation in an older home is that things tend to get out of square over time. A bathroom renovation in an older home might include floor joists that have gone out of level or door framing that is out of square. There are also often just plain surprises that are exposed after demolition, like a cracked floor joist or small leaks at drains or connection points in the plumbing.
A seasoned design and renovation professional will anticipate some of these conditions and prepare you for what they could mean in terms of dollars and time on the project.
Consider the Scope of Work
A master bathroom is where most people want to experience a sense of luxury. The contractor grade material that might be appropriate for a basement or guest bath probably will not cut it for your dream master bathroom renovation. You are looking for some finer finishes in this room where you will spend time as you begin and end your day.
Something to think about as you consider the scope of work in this master bathroom renovation: would cosmetic changes do the trick? An upgrade might be as simple as swapping out the bathtub, sinks, toilet, and shower. If the footprint size and the current placement of the main fixtures are fine, a cosmetic upgrade might be the way to go.
More often than not, though, it is not just a matter of swapping out a sink and a bathtub. Bathroom renovations that go right down to the studs are more common. This way, you can get wall placement where you want it, get the flooring tile you desire, and generally situate things exactly as you like them, not just making do. This way, you are getting exactly what you want, and a fuller redesign means you are making the best use of the space available.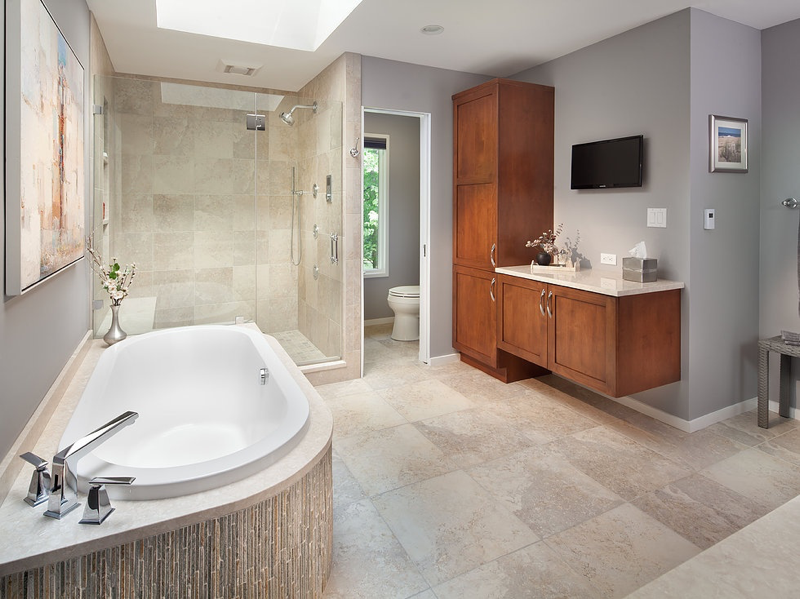 Property Value
The heart wants what the heart wants, up to and including luxuries like radiant heat flooring in your master bath. But as you add up the renovation expenditures, keep in mind the property values in your neighborhood. If you will likely be staying in the property for at least 3-5 years, and especially if homes in your neighborhood tend to sell quickly, you do not need to be overly concerned with over-improving.
Overall, just remember: this is your space, and as long as you are making the improvements that are meaningful to you and you have all the facts in hand - relax and enjoy the space! An experienced design and remodeling firm should help you with realistic budget range projections for the project, based on your consultation with them. They will help you invest wisely to achieve the goals you have in mind for the perfect master bathroom.
Want to learn more about the choices that affect the cost of a master bathroom designs and renovation, then please consider downloading the free eBook titled "The Essential Elements of Renovating an Older Home." or contact us for a discussion about your project.