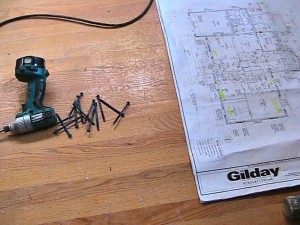 McLean Whole House Renovation
Our custom design build practice thrives in the Washington DC metropolitan area because there are so many generations of older homes here. As these homes change hands from one generation to the next, they inevitably reach a point where they must be expanded and updated to fit modern lifestyles.
In this McLean, Virginia whole house renovation, architects re-imagined a typical 1960's ranch style home to meet the expectations of new owners--and transformed it in the process.

Room To Grow
For growing families that want to stay put in that modest starter house because they value the location, the need for home additions is imperative. So we build a two story addition for a family room with a master bedroom suite on the floor above. At the same time, we make significant structural changes to the existing house, upgrade internal systems and intensely remodel interiors to join old and new space gracefully together. This type of program makes up the larger portion of the Gilday design build practice. But sometimes.... Sometimes we have the thrill of doing a huge, complex whole house makeover.
Buy the Location, Build the Dream
A client asked us to redesign a home she had purchased in McLean Virginia. It was a typical 1960's rancher on a lovely cul de sac. She bought for the location with the intention of building her dream home. The the whole house renovation plan would include additions for an indoor lap pool, sun room and a breakfast room addition at the kitchen.
Central to her plan was to completely change the style of the house. She disliked the low roof profile (typical of ranch houses) and wanted us to change that right away. And.... she disliked the standard eight foot ceiling height on the interior. She wanted to have nine foot high ceilings throughout. That required us to tear off the existing roof, build up the exterior block walls and chimneys, then build a new roof.
Here's what the old rancher looked like when we arrived:
Even though the interior was being gutted, we needed to protect it from the elements during this long (18 months) demolition and construction. We built temporary framing to support the roof while we cut it away from the exterior walls. This allowed us to raise the walls to the correct height before setting plates for the new roof structure. It looked like this inside:
Here's what the completed whole house renovation looked like when we left 18 months later.
It was wonderful to have the opportunity to design and build for a client with so much drive and ambition. It takes resolve and focus to stay with a project of this scale. This was a rare and welcome chance to do what we do best on a huge canvas.
If you'd like to learn more about the renovation potential of your older home, read our eBook "The Essential Elements of Renovating Older Homes."