Introduction to Home Renovation
An older home comes with many wonderful benefits. You get a unique residence with its character and personality. Your home itself is a conversation piece, and depending on where you live, it may even be a significant part of history. On the other hand, the lack of space for storage and the floor layout may be the biggest drawbacks to owning a home over fifty years old. Decades ago, families accepted the traditional home layout that was popular at the time their home was constructed.
Today's homeowners understand their "new" older home can be customized to their desires for an open, updated home layout. This guide explains common scenarios where a homeowner may be interested in renovating their older home to give it a lively, contemporary feel while retaining the original charm. We frequently see new home buyers looking to renovate their homes before moving in, to make it just right for their family. In both cases, there are specific considerations that should be made for a smooth renovation that provides you with a family home to treasure for
many years.
But before you dive into the renovation process or sign a contract for an older home, there are a few things you should consider. There are many moving parts and decisions involved in renovating an older home. However, if you understand the fundamental elements and have a capable partner to guide you through the process, your renovation will result in a dream home for you and your family.
Fill out the form to download your copy of this free eBook today.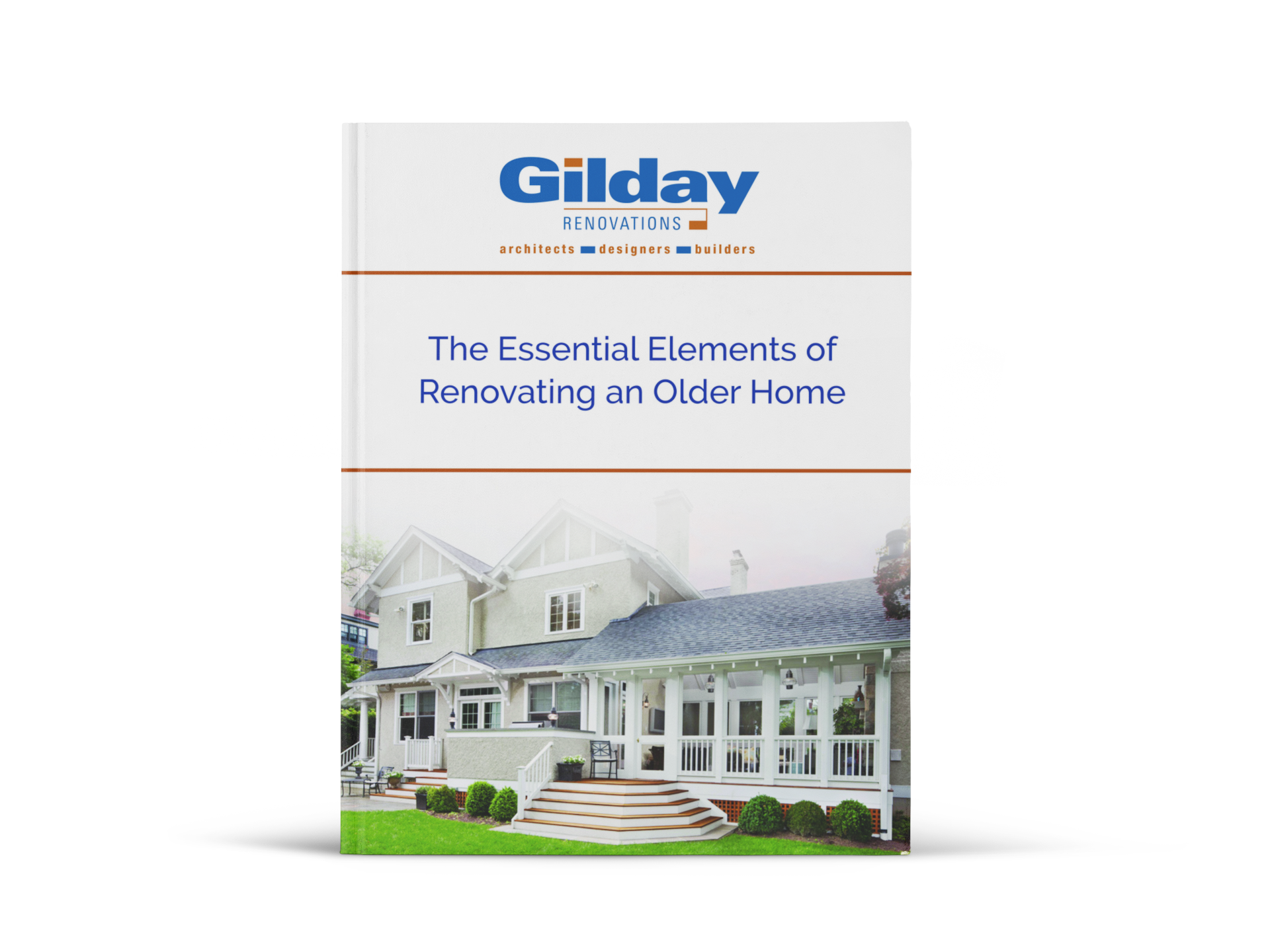 Why renovate an older home?
After decades of helping homeowners and buyers create their ideal homes in the D.C. area, we've seen dozens of reasons for renovations. Here are a few of the most popular ones:
To reclaim the charm in an older home with updates. In a decades-old home, the generous moldings, original wood flooring, and vintage fixtures give the home a sense of charm. Many years, though, can go by without repainting, refinishing flooring, or replacing energy-inefficient fixtures. At best, this results in a dated interior aesthetic, but in some cases, these parts of the home may have become deteriorated. An older home with "updated charm" can offer years of enjoyment.


To modernize the living experience while maintaining the character of the older home. Charming homes in historic areas, like northwest Washington, D.C., are typically well-built and are located in excellent, accessible neighborhoods but have smaller, darker rooms and few bathrooms which are drawbacks for many owners. Changes to these "drawbacks" could modernize the living space and also preserve the character of the home. Many people from other parts of the country (and world) migrate to D.C. to take advantage of the professional and personal opportunities the region offers. We've talked to potential home buyers who prefer spacious, open houses that were common in the place they lived before coming here. The appeal of a more open floorplan and other modern amenities, such as larger kitchens or a first floor powder room or a desire for more interior daylight, motivate owners to remodel their "new" older home while continuing to blend into the charming neighborhood.



To create the kitchen of your dreams in the older home. A typical kitchen renovation performed in an older home involves reconfiguring the kitchen, breakfast nook, and formal dining room into a generously sized kitchen. There may even be space for that desperately needed first floor powder room, coat closet, mudroom, or laundry room. This type of renovation satisfies the appeal of a more open, combined floorplan, while retaining the original exterior look and size of the home.

• To gain more space for the family with a home addition while maintaining the character of the home. Sometimes a home addition may be desired, but it depends on the lot space available. If building is possible, then a new kitchen or family room or master suite can be built to the side or to the rear of the existing home. This change also allows the old spaces to be reconfigured into a new kitchen, a first floor powder room, a mudroom, a coat closet, or a laundry room. When done well, the new home addition maintains the style and charm of the original home on the exterior while incorporating modern conveniences and new spaces on the interior.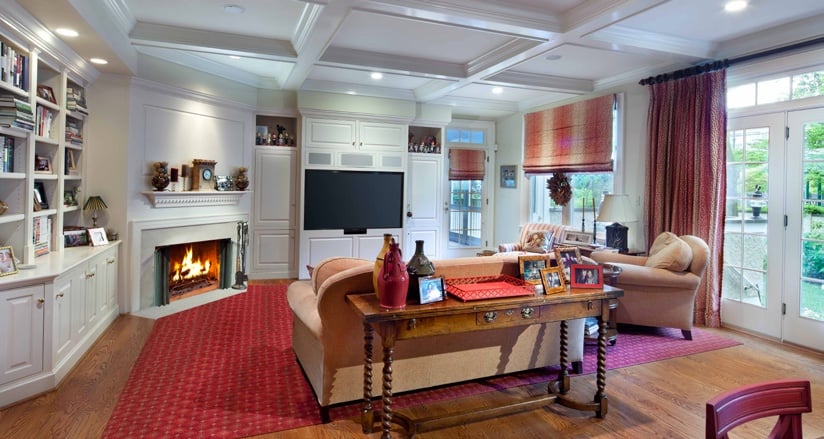 Factors that you should consider as you weigh the decision to renovate your home
How much will the renovation cost? While it's difficult to know exactly the cost of renovating a home down to the dollar, nevertheless, a quality renovation company will be able to provide a ballpark figure at the beginning of the process. This allows homeowners to weigh their budget against their wishes to determine the feasibility of a project. As the design is developed and decisions are made, the estimates become more and more precise.



How long will the renovation take and what areas will be affected? For those living in a home during a renovation, it is vitally important to know how many months the project will take and what areas need to be vacated for the work to commence. Physical separation of living and construction zones, temporary kitchen facilities (if needed), and a carefully managed project schedule will go a long way in helping a homeowner to tolerate the somewhat disruptive nature of construction as they progress to their "new" home. Of course, some clients choose to move out during construction and a project schedule will help manage expectations about the length of time they expect to be living out of the house. For new home buyers, the renovation timeline will help manage expectations and scheduling of the numerous elements prior to the move into their new home.



What are the options for financing the renovation? Especially if you're a new buyer of an older home, consider using construction loans or equity from your previous home to finance transformation of your home into the ideal space for you and your family. It's best to initiate this process well before you finalize the purchase and move into your new home, so start reaching out to renovation specialists and lenders as early as possible.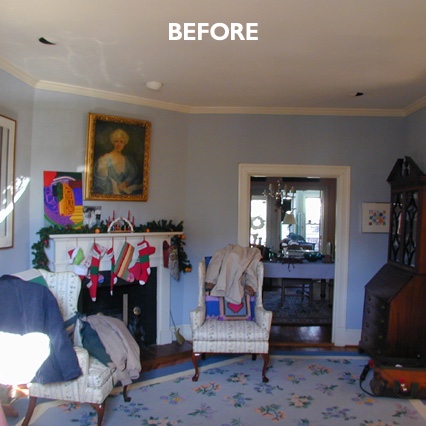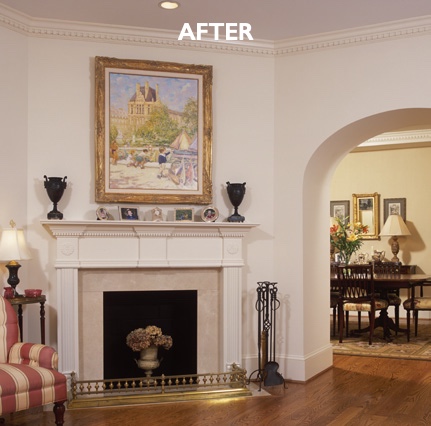 Factors that you should consider as you weigh the decision to select a renovation company to renovate your home
How much experience does this company have in renovating older homes? It's crucial to work with a designer/contractor that has experience in renovating older homes so that surprises are mitigated. You don't want any unexpected issues to throw off your moving timeline or force you to wait longer to enjoy your newly renovated home. Frequently though, the "behind the scenes" infrastructure of an older home may require updating to handle the modern amenities and added demand; Electrical wires and fixtures, plumbing pipes and fixtures, heating and cooling systems, and windows need to be evaluated in light of the desired renovation. Some infrastructure may require upgrade or complete replacement to handle the desired energy efficiency or increased power or water demand from new bathrooms and kitchens. Sometimes upgrades are needed simply to meet current building code requirements. Experienced contractors can evaluate your home during the design process to let you know the extent of upgrades needed, if any.


How much experience does this company have in maintaining the character of older homes?

It may help you to select a renovation company that has extensive experience in all aspects of remodeling a vintage home. Usually these projects may be viewed in an online portfolio of interior and exterior examples of home renovation projects. The amount of experience shows the ability to design many custom projects to satisfy the needs and desires of our clients.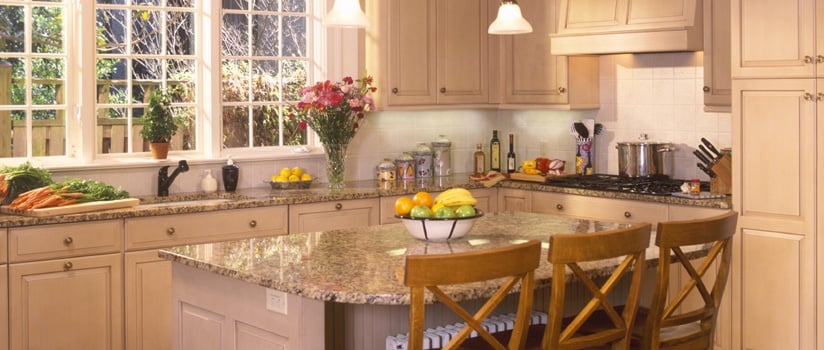 Does the renovation company have current references for you to contact? When considering a renovation company, it is very important to reach out to their past clients to hear about a client's experience during the remodeling process. Past clients will offer their opinions about working with this renovation company and will answer questions regarding their experience during the design and renovation process.


Does the renovation company have an integrated team approach?

The integrated team approach could be the most essential element to a successful renovation. It's difficult to outline a detailed plan for a project because each home renovation is unique, with its challenges, requirements, and the homeowner preferences. But no matter what kind of renovation project you are pursuing, an integrated team of architectural designers, interior designers, and project managers, who all understand how to work with each other seamlessly, lend success to bring your vision of your home to life!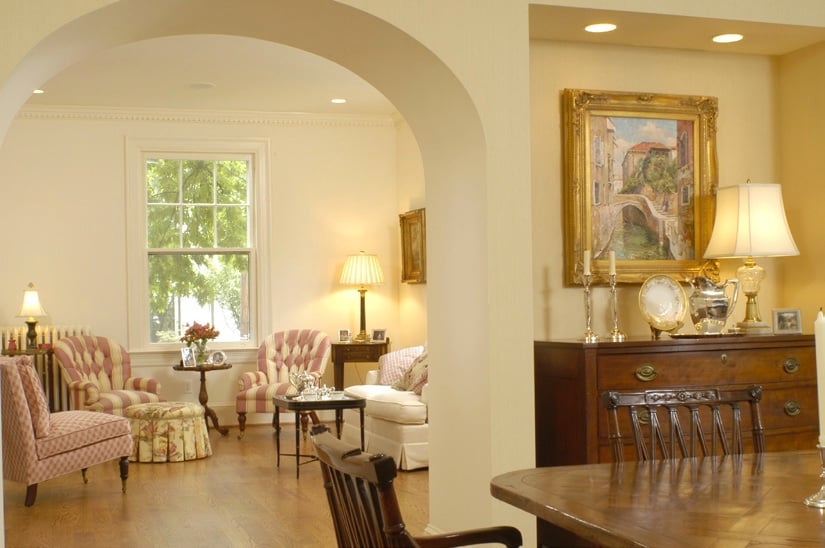 How to Get Started with the Renovation of Your Older Home
If you own your home, we at Gilday Renovations use an integrated team approach from our first meeting with a client. A company principal will be at the initial design meetings, along with representatives from the design team. Everyone works together to answer your questions and to keep the scope of the project aligned with your goals for your home renovation. Once a design approach has been approved by the client, the project management team becomes involved.
If you're in the process of buying an older home, we can also work with realtors and home buyers to provide insights about the desired renovation. Many of our clients have found that this presale assessment brings clarity to the home buying process and simplifies decision making.
If you interested in learning more about Gilday Renovations and how we can design and remodel your older home to fit your needs, please contact us and schedule a meeting to discuss your project. Our integrative process for each step of the renovation process and our inventive designs is what sets us apart as the premier source for home renovations in the D.C. metro area.
Fill out the form to download your copy of this free eBook today.