There is an undeniable sense of place, a charm, and specificity that you often feel in a well-maintained older home. On the other hand, older homes often were built for different times – times with less efficient heating, cooling, and with thermal retention more like an open window than a warm blanket. So the rooms in older homes are often boxed into walls that made more sense in an age before R-value.
Even in homes built more recently, the floor plans are not always very open. If you've purchased an existing home of any age, it is likely that whatever the room configuration, you'd be happy to make some changes to better suit your needs and tastes.
The images in this article show one of Gilday's condominium projects. This renovation is in the Watergate luxury mid-century condo building in Washington DC's West End.
Because today is all about the open floor plan.
Open floor plans are immensely popular. It is at the top of the list for most major home renovations. But in your zeal to tear down those walls, there are some things you should consider.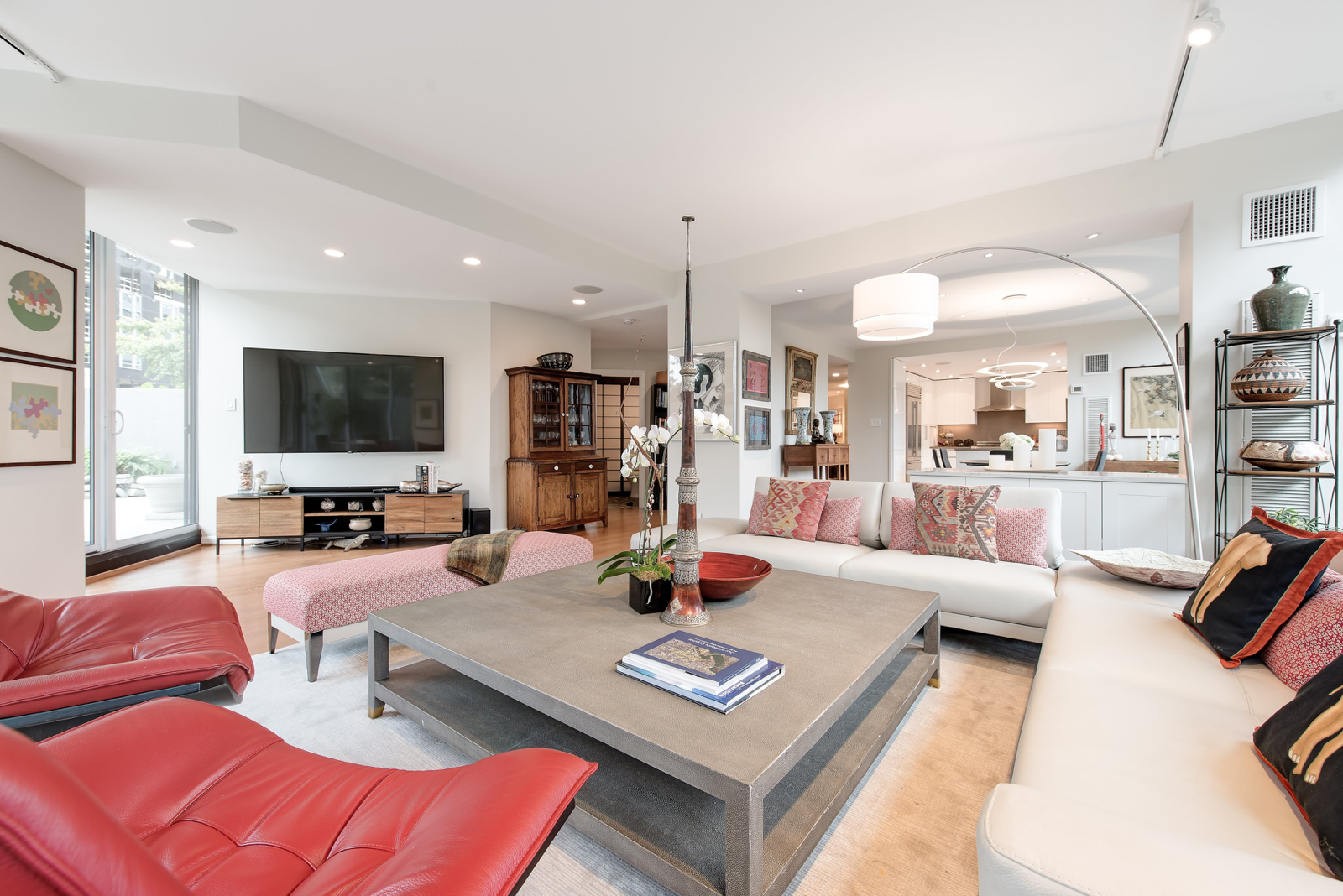 Define the Space
In addition to structural changes that might be needed, like heavier and longer beams to support wider expanses of ceiling, open floor plans benefit from defined spaces. While open floor plans are popular, wide open space with no separation between spaces at all, is a look and feel that few are looking for.
So you want an open floor plan, but you don't want to live in a warehouse. What is the solution?
There are many architectural elements you can use to create defined spaces without boxing rooms in with full walls. What is lacking in undefined open space is the human scale. Very large rooms can give you a feeling of getting lost. Big and open can quickly become bland and uninviting. Here are a few ways to define space and make that open floor plan more inviting.
Ceiling Treatments
Ceilings can be a canvas for a lot more than flat, off-white paint. A ceiling treatment can define a space while still retaining the open feel you are looking for. Coffered ceilings can add a touch of elegance as well as definition to a room in a more open floor plan. Exposed beams are another great choice if your style is more rustic.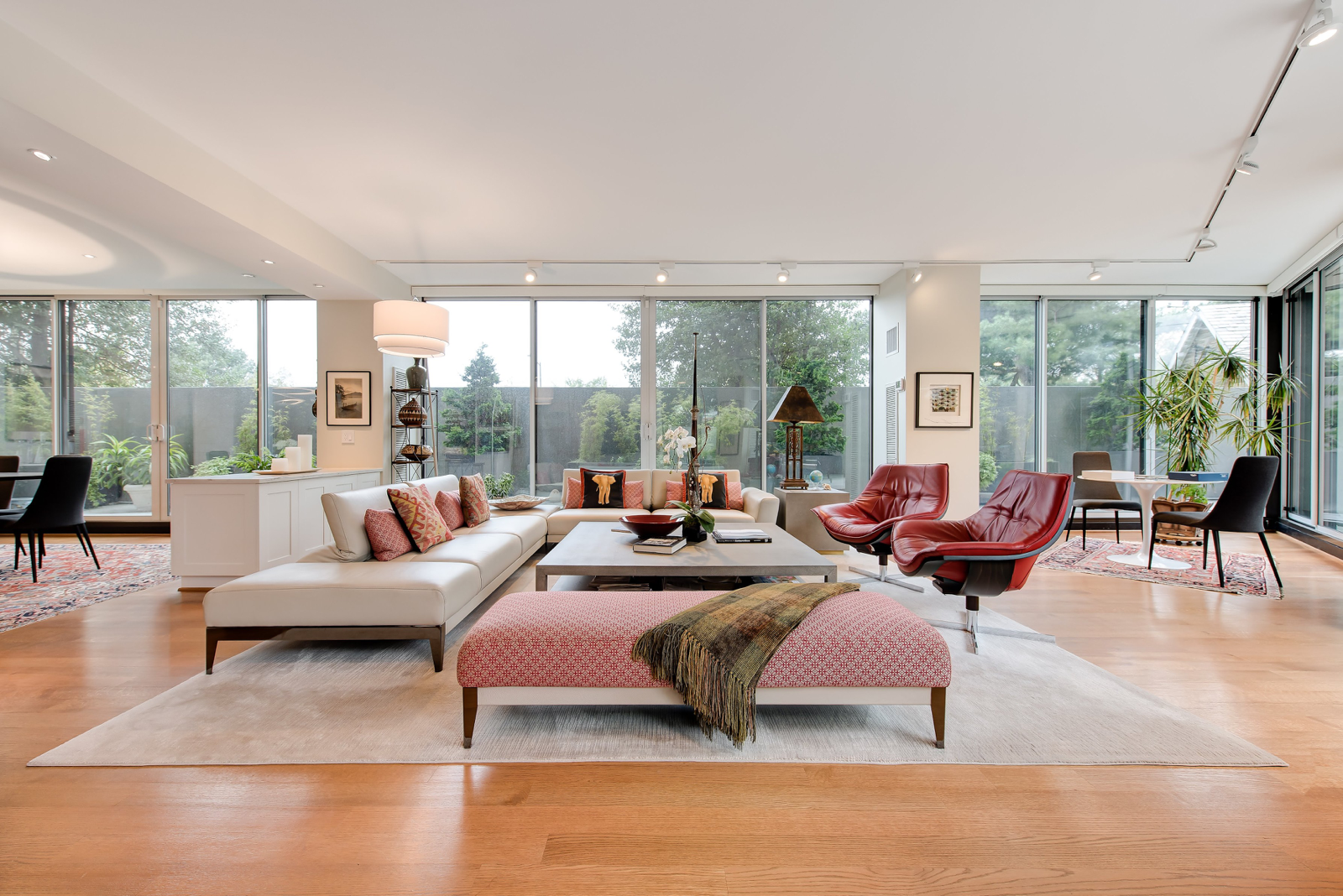 Natural Light and Lighting Fixtures
Pay attention to where natural light is abundant, and where and when artificial lighting will be used. Consider installing skylights to add natural light.
Lighting fixtures can also define spaces. A dining fixture is usually suspended at eye-level. Recessed lighting can define space, but also allow more flexibility for you to change the furniture layout without constraints. Consider the use of task lighting, like pendants over an island, or a directed recessed light to focus attention on your favorite painting in the entryway to the home.
Reconfiguring the Walls
Walls don't have to go from floor to ceiling across an entire space. You can create half-walls with built-ins, or enlarge existing doorways, even add an arch to the top of the doorway. You can move walls to repurpose a space. If you can't remember the last time you were in the living room, expand the family room and make a smaller office space with French doors. All of this creates more openness while retaining some definition for the use of the space.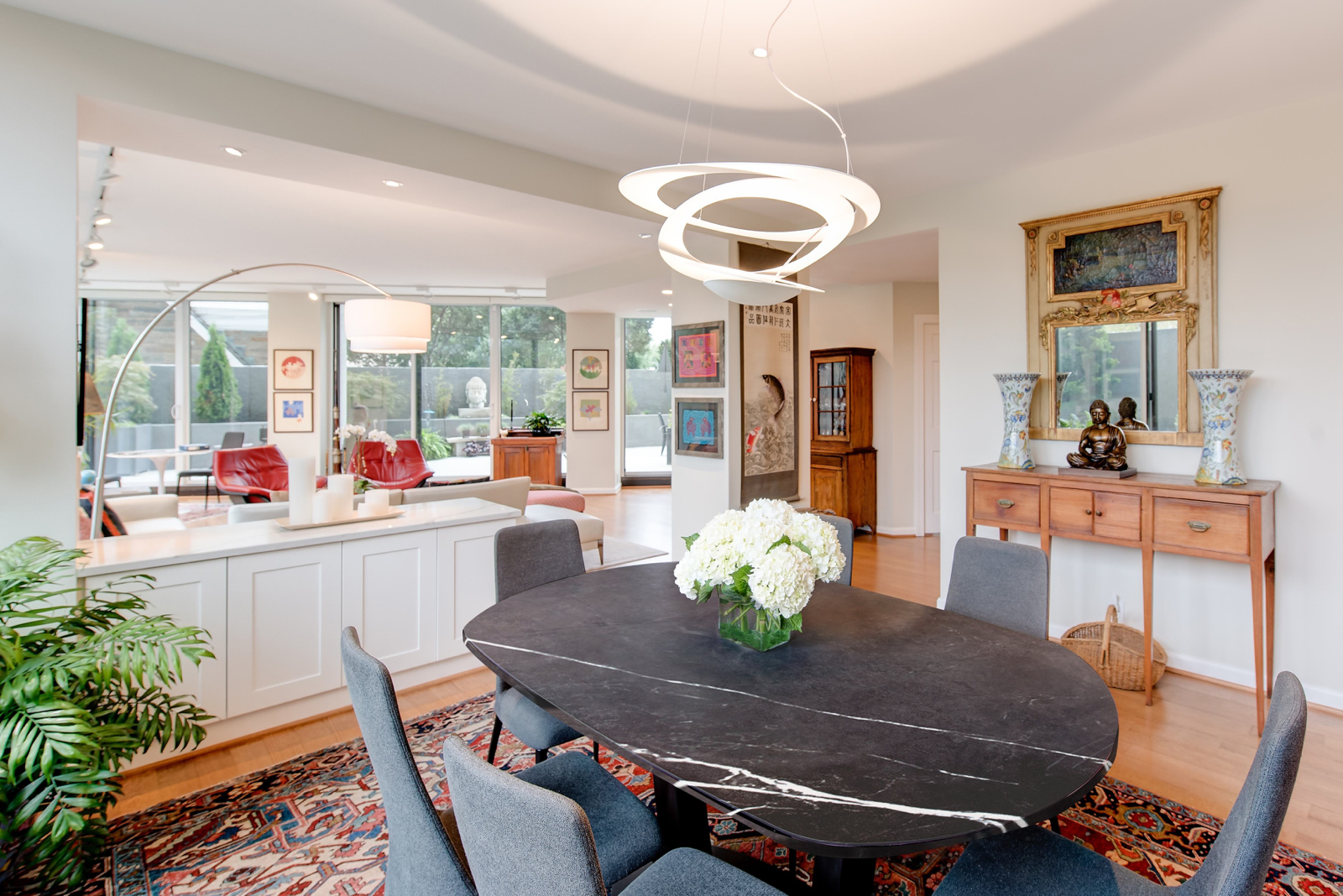 It's All in the Details
Architectural details create spatial differences based on what is above and below you. These accents help both provide openness and definition to the different areas of your home.
The detailing of the space is what makes it more accessible on a human scale. Defining the space creates a physical point of reference when you enter the room. An open floor plan can be a beautiful and functional environment. With attention to the right details, you can define spaces and still keep sight lines open, so you are not boxed into long-gone home design necessities.
Want to learn more about the dos and don'ts when designing an open floor plan for a home renovation or a condominium, then please consider downloading the free eBook titled "The Essential Elements of Renovating an Older Home."