It's time for an addition to your home, but there are a lot of factors to weigh. Two big considerations: how long will you be there to enjoy this home addition, and how will it affect the resale value of your home?
Americans right now are living in a home they purchase for around 9 or 10 years (see the metrics from Statistica below). This home will likely not be your last, so resale is a consideration with every improvement you make on the house.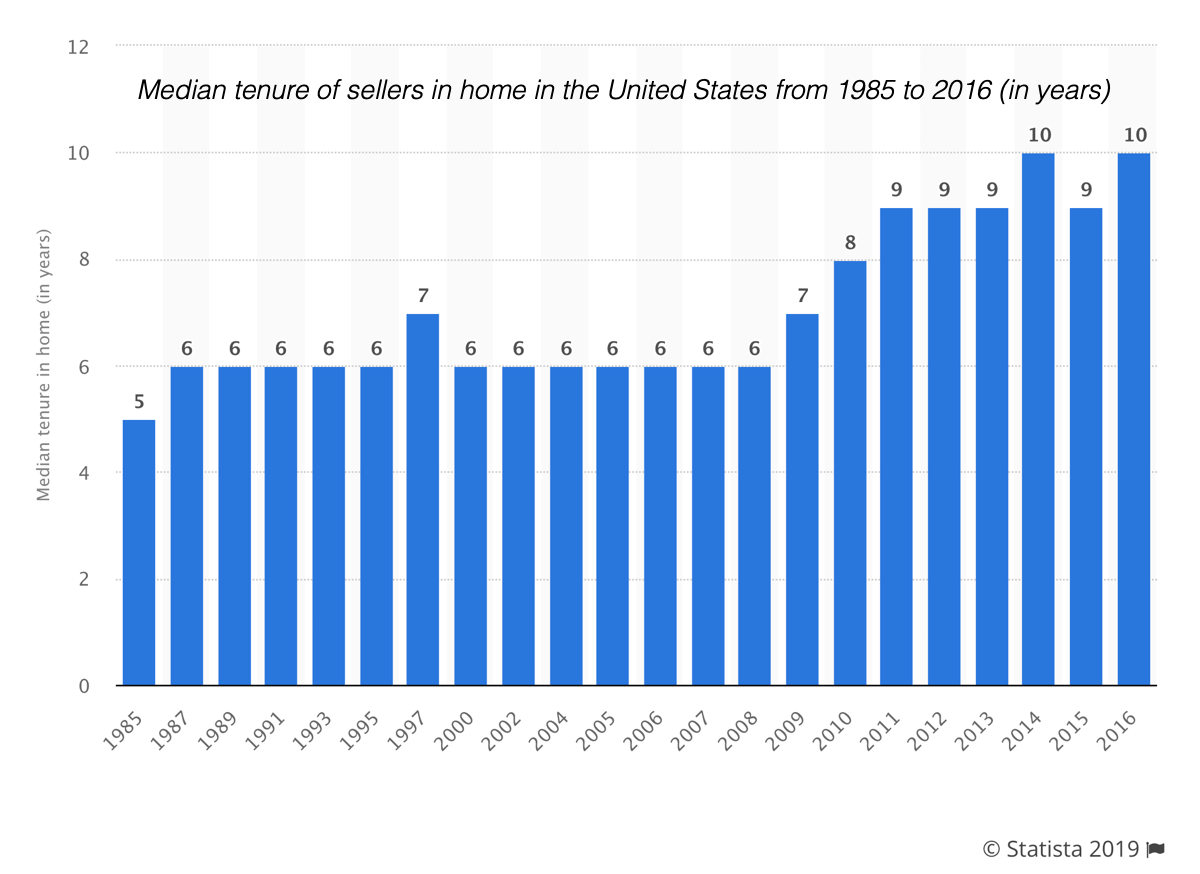 Find more statistics at Statista
What Are the Jones' Doing?
While the main concern in a renovation should be how it will improve your daily life, there is value in understanding your home in relation to the homes around it. You don't have to keep up with the Jones', but doing a little research on them is a good idea.
Consulting with a Realtor can be helpful. A trusted Realtor will have knowledge of the region and access to key information. They will have detailed sales records that show what the average values in the neighborhood are, and how those have held up over time. With an understanding of the key features of your home: age, square footage, number of bedrooms and baths, etc. they can take a look at apples-to-apples comparable homes in your neighborhood to see what adding square footage through an addition is likely to gain you in home value.
You want to have all the facts in hand about your neighborhood, and how a renovation will hold value. And sure, what your neighbors are doing does matter in terms of resale, but at the end of the day, this is a personal decision. If a home addition is needed for your family, that makes it the right choice.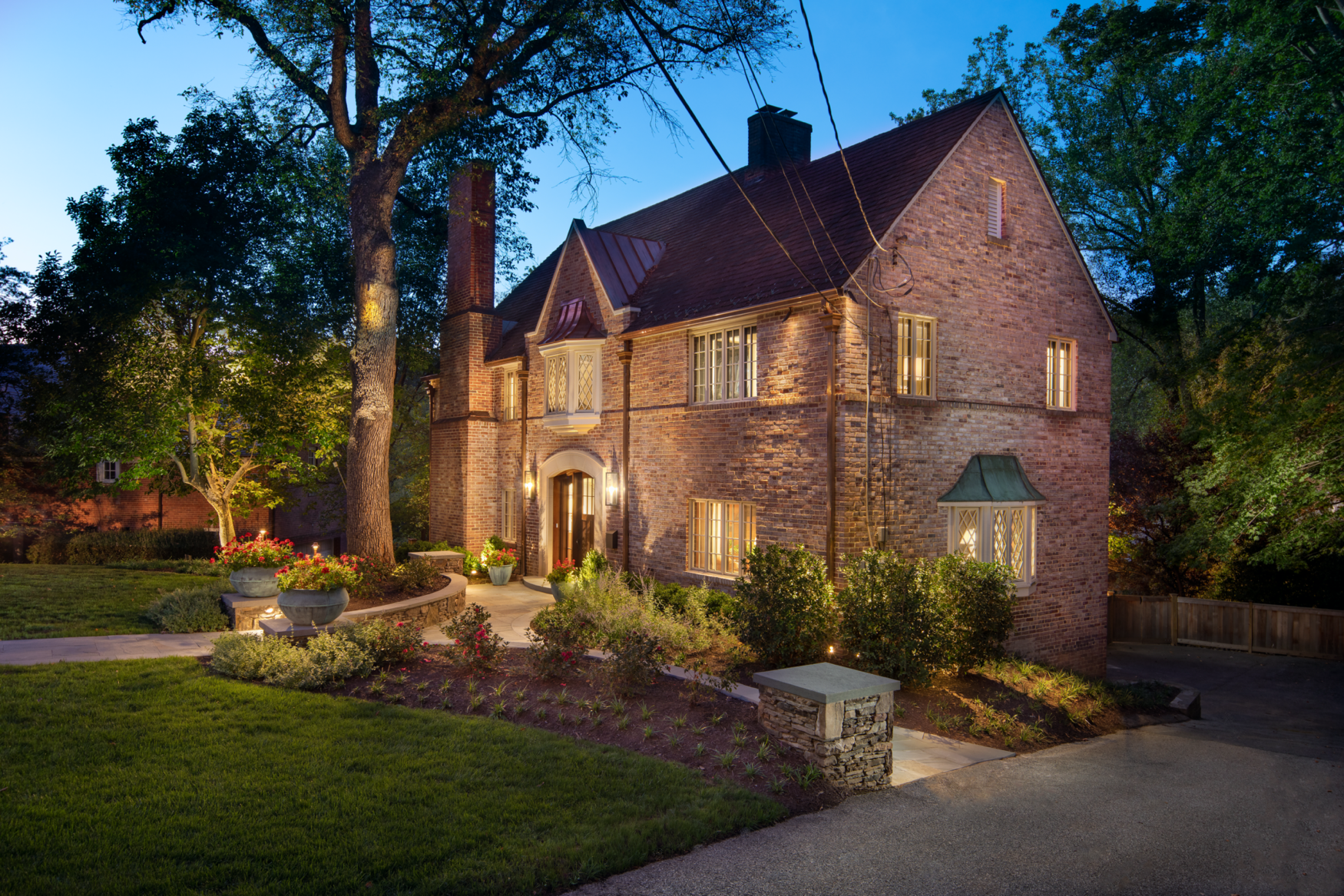 What if I Overbuild?
You've decided an addition is the right choice to meet the needs of your family. The next questions will concern the scope of the project. When it comes to resale value, for most people, the equation looks something like this: you want a space that is beautiful and functional, but you don't want to overbuild.
In the Metro DC market, overbuilding on renovations is less of an issue. The market value of a house in DC (minus land value) usually comes out to be $450-550 per square foot. Home additions generally come in at around $500 per square foot. So when you add land value back into the equation, the price per square foot is pretty even between what you have and what you will gain through an addition.
It was not always this way. For comparison, just ten years ago, the square foot cost of additions was nearly the same, but home values typically were approximately $400 per finished square foot. The numbers made overbuilding much more of a concern.
Increased square footage from a home addition automatically increases the tax value and market value of a home, because it is not the same home that you bought; It is bigger and better and more spacious. One caveat: Pay attention to the upper-end pricing of what your neighborhood will bear. Understand what the highest-priced houses in your neighborhood are selling for, and try not to build too far beyond that threshold.
What Else Should I Consider?
Perhaps you haven't moved into a neighborhood yet, but are considering some homes that will need some additional space to meet your needs.
Aside from what a Realtor can tell you about market values and historic trends, a renovation expert can help you check down the list of things to be aware of as you approach the project. These are factors that can affect the timeline or add to the cost of a home addition such as:
Historic Preservation regulations
Zoning regulation
Stormwater Management
Grading and soil stability
Revised building codes
Special neighborhood regulation
Tree protection and canopy preservation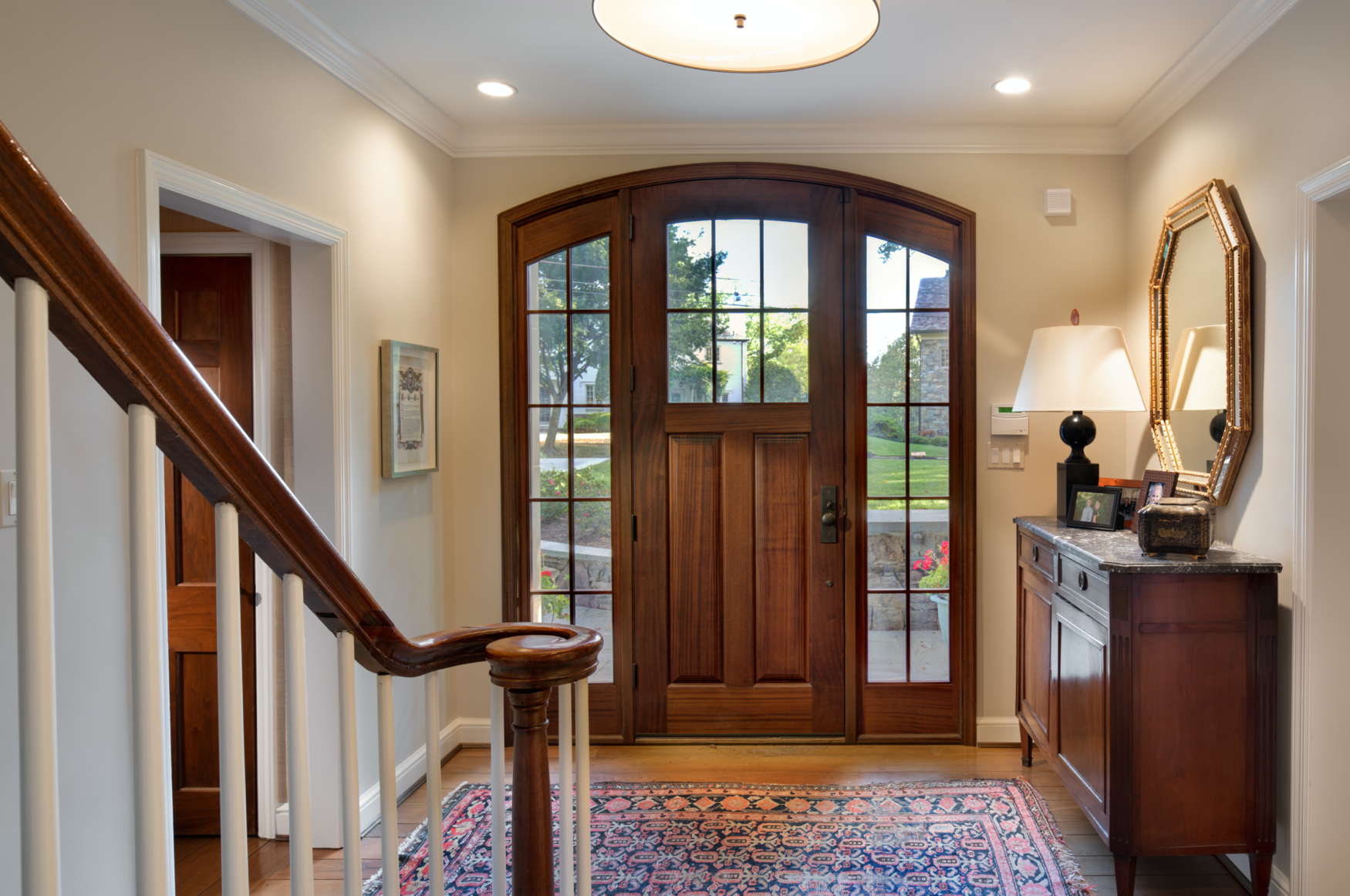 These are mostly considerations for additions that would involve excavation, pouring new footers and other exterior work. As soon as you do something that involves excavation and changes to the exterior of an existing home, you want to be sure you fully understand local ordinances and all factors that will influence your vision.
A home addition can be an enormously valuable investment, especially when that addition is to a smaller home and brings it more squarely in line with the square footage of other homes in the neighborhood. While the main consideration should always be the value in livability to you, understanding the impact on resale value will help you make the wisest possible decisions.
Want to learn more about the benefits of an addition and renovation, then please consider downloading the free eBook titled "The Essential Elements of Renovating an Older Home."