The Essential Elements of Renovating an Older Home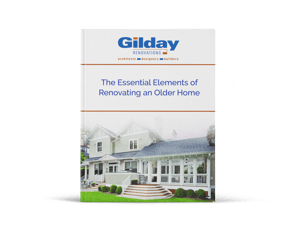 This ebook helps homeowners with the process and questions to ensure your home renovation process goes off without a hitch.
An older home comes with many wonderful benefits. You get a unique residence with its character and personality. Your home itself is a conversation piece, and depending on where you live, it may even be a significant part of history. Before you search for the best architecture and renovation company, learn the ins and outs and the special considerations of renovating an older home.
This eBook Addresses Topics Like:
why renovate an older home?

factors that you should consider as you weigh the decision to renovate your home
important considerations as you weigh the decision to select a company to renovate your home
how to get started with the renovation of your older home

how to determine which type of remodeling professionals are a best fit for your project
Complete the form to download the eBook instantly