Choosing a condominium in Washington might look easy. It seems that there is a lot to choose from after all. But getting the right fit at the right price point, with the amenities you desire or need can be a big challenge.
First of all, it is essential to understand that condominium ownership is a lot more prevalent than cooperative ownership. Beyond the fact that you own a whole thing (your condo unit) instead of shares of stock in a corporation, there is the fact that lenders treat the two differently. Your options for loans on a co-op are restricted. A co-op building has recognition agreements with certain lenders, so if you're taking a loan to purchase a co-op, you need to work with one of the lenders who have a recognition agreement with that particular building. Also, cooperatives can be a little more restrictive than condos particularly regarding renting. For these reasons, people sometimes prefer condos.
Deciding to Downsize to a Condo
There are definite trade-offs for people who are downsizing into a condo - even at high price points. You might sell your suburban luxury home for two or three million dollars. You need to be aware as you begin your search downtown, the purchase price you got for your home might not buy everything you were hoping for. A change from suburban to urban living comes with trade-offs in and of itself. The sprawling outdoor terraces you see in those luxury apartments in movies? Your condo balcony will probably be smaller than that. If you're coming from the suburbs, you may have had a 3 or 4 car garage, plus room for the kid's cars in the driveway. Are you ready to downsize not just your living space, but the number of automobiles you own? Urban living means less reliance on cars. It also means that your car might be parked further away than a garage just off the mudroom. Closets and bathrooms will be smaller. Often the living and dining areas are combined. So there are many things to be aware of, especially for people moving in from the suburbs.
But we are finding that, after a bit of awakening to these realizations, more and more clients are ready, willing, and able to make this adjustment and live the condo life.
Condos We Keep Coming Back To
There are a few condo communities in Washington to which we find our empty nester clients enthusiastically respond:
One is 22 West in West End (shown below). It has fared well in terms of how it has aged. It is a full-service building with reasonable fees. The style of the architecture is fresh and modern, which a lot of people find appealing.
3303 Water Street in Georgetown has a lot going for it. There is a good price range to choose from. People mention the doorman service as a real plus. It has a fun location along the river. The amenities are great - a beautiful rooftop pool (shown below) and a gym that overlooks Key Bridge. The apartments tend to be very open and sunny.
Another lovely building that just underwent a renovation is the old Wardman Tower in Woodley Park. It now has all the amenities you expect in a newer building, with the charm and history of an older one (shown below).
On the other end of the spectrum is 2900 K where there are only seven apartments, and they're on top of an office building. The building does not provide as many services as some of the other properties, but the apartments have beautiful terraces with views that are hard to beat - no highway in between the building and the river!
2101 Connecticut is a beautiful and elegant older building. It has a grand presence in Kalorama. 2101 is a cooperative rather than a condominium.
Why do people choose condo living?
If you are living in the suburbs and tired of the upkeep on your home, an apartment, whether in a condo or a co-op, might be the right choice. If there are rooms in your home you can't remember using, it might be time to think about a condo.
It comes down to simplicity and ease of life. It's about the convenience of being able to lock and leave. No yard to think about. Any upgrades you may want to do can be focused on the interior.
More and more people are looking for that convenience and simplicity. Rather than being tied to having to maintain and manage a house and a property of any size, some people are electing to give it up and focus on interior spaces.
One of the demographics that you don't see as much looking for condos or co-ops is families. That might be changing as we see a little bit of a trend toward families wanting to live downtown. Developers are trying to do a better job of building more two and three bedroom units. Washington could be a bigger condo market for families if the inventory were there. With kids and jobs, many don't have time to mow the lawn and keep up with the growing list of maintenance projects. Not when you can just walk out and have a daycare down the street and that sort of thing. That could be an untapped market.
For now, we're seeing many empty nesters enthusiastically embracing the condo/co-op life.
This article is based on an interview with the Hatfield Weir Gale Team—the members of which are Anne Hatfield Weir, Andrea Hatfield, Tammy Gale and Heidi Hatfield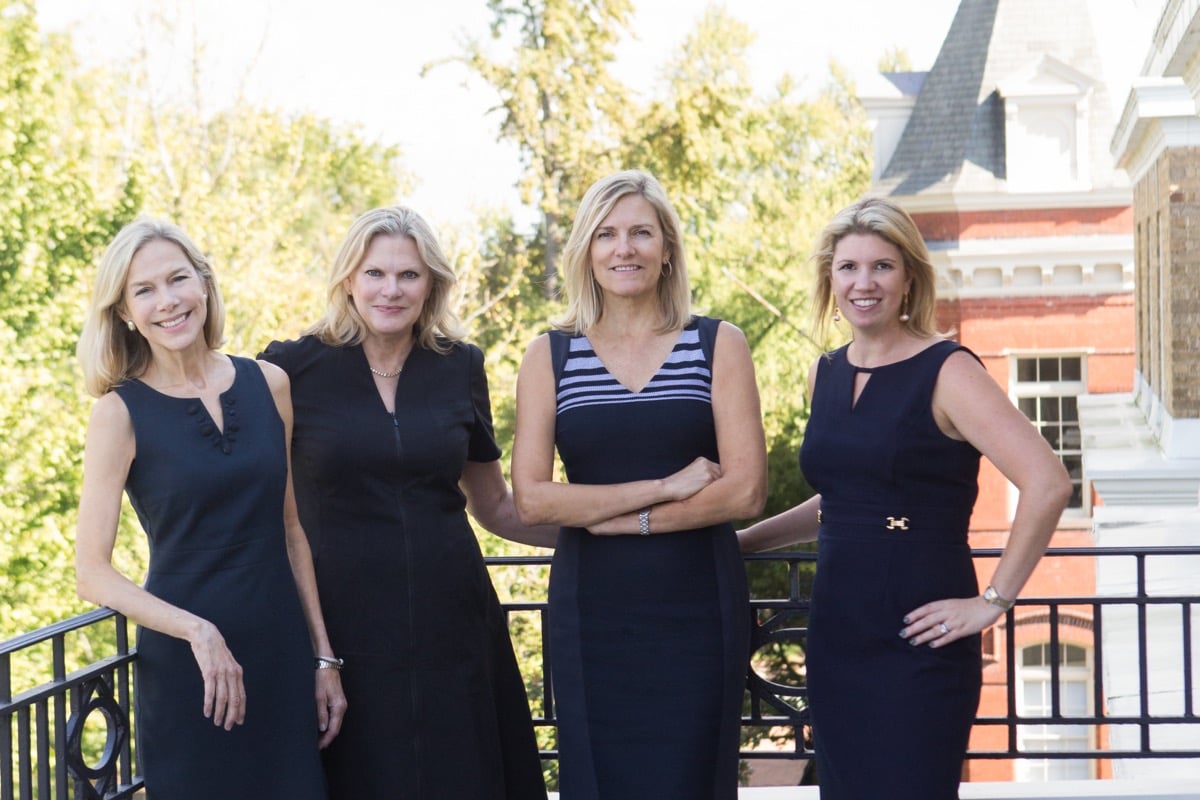 From left to right: Andrea Hatfield, Anne Hatfield Weir, Heidi Hatfield, Tammy Gale
Want to learn more about how a renovation company can help create the home of your dreams? Please download the document that describes how Gilday Renovations integrated team delivers the home of your dreams.
Accelerate your learning about condo (or co-op) renovation by downloading the eBook titled "Key Factors in a Luxury Condo Renovation."