Condo living is an increasingly popular option for homebuyers here in the DC metro area. Having lived and worked here for 40 plus years, I've found that the way to assist people looking to buy a condo, as with any real estate purchase, is to find the best fit for them in terms of location, budget, and amenities.
If buying a condo is in your future, I wanted to share my thoughts on what makes for an ideal condo, balancing sometimes competing priorities (affordability, location and amenities) and considering some nuances between new construction versus renovating an existing condo unit.
One of the first questions I get, especially in DC from younger buyers, is "what's the difference between a condo and a co-op? Here's a quick answer: In a co-op, the buyer doesn't actually own any real property. In a co-op purchase, the buyer owns shares in a corporation with the right to use (and renovate) the particular unit he or she contracts to live in--so it is more like buying into a corporation. The buyer owns a part of that entire building and gets the use of the unit where he or she lives.
Condo ownership is actually property ownership. What's inside the unit– the walls, the fixtures, floors, plumbing and mechanical systems, all belong to the buyer.
Since condo ownership is the more common choice, this discussion will focus on condos—what to look for and where to look in metro DC. Buyers who choose condos or co-ops as housing options should be aware that ownership includes a monthly fee to help maintain community areas, needed renovations and repairs to common areas, insurance and building services. In the DC metro area, these monthly fees can run from $400 per month to more than $5000 per month depending on the building. Buyers also have to be prepared to cooperate with a Board of Directors elected by unit owners who help manage the day to day financial and physical health of the building.
What makes an Ideal Condo?
As a realtor, it's my job to understand what's important to my buyers and help them search based on that criteria. Buyers typically look to price first, then location, size and number of bedrooms, amenities and proximity to public transportation (specifically Metro).
For example, some buyers are most concerned about square footage, especially if they are downsizing from a single-family home. Many downsizers simply will not look at anything that's less than 1,500 square feet, and this fact alone can limit the number of available options.
The main thing is to understand what's important to you as a buyer. Even if you are not sure about all your priorities, a good Realtor will ask the right questions and learn what matters most.
Love Where You Live
In general, certain age groups gravitate toward certain amenities. A good example is the Clarendon neighborhood of Arlington, which is like a magnet for young professionals. This is because it is a high density area and there are lots of restaurants, lots of bars to go to after work, and there are Metro stations on both sides of the Clarendon corridor. Also, the Clarendon area is affordable compared with some metro neighborhoods that are closer to downtown DC.
In the luxury condo market, (that is, properties that sell north of one million dollars), there are numerous options in town that include older, elegant properties as well as new construction with many contemporary amenities and design elements. The Ritz Carlton and the iconic Watergate complex in Foggy Bottom, are both sought-after addresses. The Ritz is newer construction but the floor plans are much smaller than the older Watergate apartments. The Watergate is a co-op but having been built in the mid-60's, the floor plans are larger than new construction and many of the units have a water view.
Other older luxury buildings include The Dresden on Connecticut Avenue, 2101 Connecticut Avenue and the elegant Wardman Towers (also on Connecticut Avenue) which houses 32 newly refurbished units, some of which have sold in excess of $8 million. Newer construction continues to be popular despite the trade off in size. Some examples include the PN Hoffman development at The Wharf and City Center near the Convention Center.
You'll find older people moving into these buildings, choosing to come downtown after living in the suburbs all their lives with their kids. With the need for less space and some financial security, many older adults find they want to be able to walk or Uber to where the action is, including restaurants, theaters and museums.
Trends in condo living come down to the age and financial ability of the buyer. Regardless of which category you might fall into, you want to love where you live. Price point necessarily dictates location, but often, if you can be flexible on location, you can find a building with more amenities like balconies, work out facilities, rooftop decks and in-house business centers. Older more iconic buildings might have more restrictions and fewer amenities, but you are paying for having absolutely everything at your fingertips, and will often get beautiful views and prime location.
It all comes down to affordability, amenities, and location. Weigh what is important to you, and there will no doubt be a place that checks most (almost never all) of those boxes.
New Construction or Established Condo?
When looking at new construction, it is important to get some information about the developer. How many projects have they done before? Do they have a reputation online? Is there any track record with the better business bureau? What other kinds of projects have they completed? Do your due diligence before walking through the model. Don't get dazzled by the shiny newness of it all without getting some background on the developer.
In an older condo building , think carefully through any renovations that might be needed. Interior spaces can be moved but generally condo and co-op buildings have restrictions on location of plumbing, window styles, lighting placement and HVAC systems.
Remember to consider that many condo associations are looking for uniformity from the outside. Owners often are prohibited from changing windows or exterior doors and many associations regulate the type and color of window coverings so as to provide consistency on the exterior as a whole. Buyers have to be sure that they understand the restrictions outlined in the condo documents provided by the seller at the time of making an offer and be sure that they can live with certain design features and restrictions.
It is a good idea to have a reputable contractor look at the space prior to making a final decision. And again, read through the condo regulations so you know what is possible and what is not before making the purchase in an established condo.
Whichever way you go, new construction or established unit, take advantage of the review period to look at the condo docs and review the financials so you are comfortable with the management of the building. Due diligence is imperative.
The DC condo market is incredibly dynamic and buyers have many great options to choose from. Getting a sense of your must-have priorities is the first step. Equally important is understanding how living in a condo differs from a single-family home.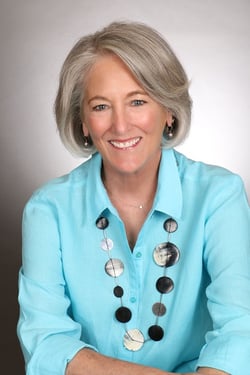 From there, it's just a matter of finding that balance between location, budget and amenities. Finding the right property requires time and homework but the DC metro area happily has many options for even the most particular buyer!
Meg Crowlie has been a resident of the Washington metro area since 1967 and currently resides in Washington, DC. Meg graduated from Virginia Polytechnic Institute and went on to earn her law degree from Emory University Law School in Atlanta, Georgia. She is the mother of three adult children, all of whom attended Montgomery County Public Schools, and has enjoyed a successful career in real estate for over 16 years.
Having lived and worked in the DC metropolitan area for over 40 years, Meg is familiar with neighborhoods, local amenities, transportation systems, school systems, and local governmental regulations.
Want to learn more about how a renovation company can help create the home of your dreams? Please download the document that describes how Gilday Renovations integrated team delivers the home of your dreams.
Accelerate your learning about condo (or co-op) renovation by downloading the eBook titled "Key Factors in a Luxury Condo Renovation."