The condo market in the metro DC region is multi-faceted, to say the least. Here is another in our series on experts in residential real estate, and especially the condominium market.
When it comes to searching for condominiums in the metro DC region, I always ask for a wish list. I ask clients to imagine they were to find their dream condo. What features would it have? How important is the view? How important is parking? In my experience, parking has become much less important these days than it was years ago. I think the growth of bicycle culture, along with the fact that people just like to walk around the city has played a role in this change. People can use Uber and Lyft when they need to. In some neighborhoods, parking spots are a low priority. However, in certain parts of the city, like Dupont Circle, Georgetown, parking is a priority. People looking at condos generally want one of two things; either they want something that's layered with amenities like a concierge, and the 24-hour front desk attendant. They want a communal roof deck for barbecues. For other clients, those things are just not a high priority. They are more likely looking for something with a more residential, smaller-scale experience. So everybody has their wish list and I help them refine it.
With a background in architecture and design as well as residential sales, I bring all of those areas of expertise into the process of helping buyers find the right fit.
Looking in a Smaller Box
If you are not looking necessarily for amenities like concierge services or a large building with 100s of units, I'm seeing a strong trend toward something very different. Over the last five years, I've seen developers buy a single family historic townhome and turn it into perhaps two or three condos. They convert space into a penthouse at the top and then maybe four units below, depending on the size of the building. Sometimes you only have two or three condos in a building.
What buyers like about this is that it puts you on the regular beautiful tree-lined, historic streets throughout Washington, like Dupont Circle, Shaw, or around Logan Circle where there is a very strong residential feel. So when you arrive at home, depending again on the size, there's no front desk, there's no pool, there's no gym, there's no communal rooftop. In these smaller buildings, you almost feel like you're coming back to a single family home and not to a condo.
Larger Scale Options
For many people, those larger, amenity-rich buildings are what they are looking for. Here are a few that clients of mine have tended to gravitate toward:
One is Wardman Tower, which is very high end with many amenities like concierge and valet parking. These are beautiful units with the building and interiors designed by top-notch architects and interior designers. They did an amazing job of refurbishing the shell and staying within the historic parameters of the structure.
Another option is the Westlight, seen above. A very interesting modern building with many amenities, and beautiful design. Windows, steel, and so much light - and there is beautiful garden space on the rooftop. For a contemporary but very livable vibe, Westlight is a great choice.
One more to consider is. 2501 M. This was another rehab of an existing building, though not old or historic the way Wardman Tower is. 2501 M provides high-end white glove kind of service to the condo owners. For perspective, all of them sold originally for well over a thousand dollars a square foot.
Making a Decision
Bottom line: with condo living, you get convenience and proximity to the aspects of the city that you love. Maybe you want to be close to museums. There's no need for trip planning, you just take the metro or grab an Uber and you're at the museum in no time. Or you can even just walk there.
I think what happens at a certain point when considering a condo versus a single family home, buyers make the calculation: You don't have to worry about cleaning the gutters. You don't have to mow the lawn. You've got your own interior to take care of, but you have a condo association that shares the responsibility for common spaces and the exterior. There is a lot you don't have to think about, which is appealing to many people.
It's very easy when you travel to just lock up and go to the front desk attendants and let them know. And I think it's often the immediate proximity to exciting aspects of the city that one might not be that close to if one was in a home, even if it's the urban suburb. It's connected to more of an urban lifestyle.
So whether you are looking for everything from catering, to dry cleaning, to yoga under one roof, or the feel of a stately urban residential street without the hassles of exterior maintenance, there is a condo that will fit those needs.
About Theo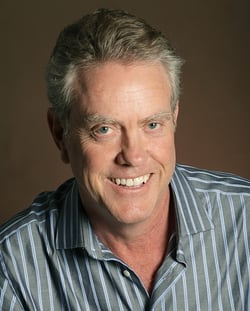 Theo Adamstein comes to TTR Sotheby's International Realty with over 25 years experience in architecture, design and construction. In addition, he has a passion for photography and art.
Theo was co-founder and principal of the award-winning architectural and design firm, Adamstein and Demetriou Architects, which was recognized as one of the premiere design firms in the region. Respected throughout the industry, Theo's extensive knowledge of renovation, construction and business gives him a unique perspective on real estate - his seller and buyer clients benefit from his strong marketing, negotiation, communication, staging and photographic skills, and the enthusiasm and creativity he brings to every client relationship. Whether you're looking to sell or buy a new home in the Washington metropolitan area, you will benefit from Theo's designer's eye, builder's sensibility, and keen understanding of the local market.
A native of Cape Town, South Africa, Theo moved to Washington, DC in 1982, and became a US citizen in 1987. He is a graduate of Cooper Union School of Architecture in New York, and the proud father of two sons. Theo has served on numerous Washington arts boards and enjoys being active in the local community. He is a passionate golfer, photographer, and avid skier. Theo is licensed in DC, Maryland, and Virginia.
Want to learn more about how Gilday's integrated team ensures the seamless design and renovation of condos? Please consider downloading the free eBook titled "How Gilday Renovations Integrated Team Delivers the Home of Your Dreams" or contact us for a discussion about your project.
Accelerate your learning about condo (or co-op) renovation by downloading the eBook titled "Key Factors in a Luxury Condo Renovation."