Are you looking to add curb appeal to your home?
You probably love the idea of expanding your living space or providing more room for entertaining, and stretching out on a fully renovated porch.
The word "porch" comes to us from the Latin word "porticus," courtesy of the Greeks who designed columned entries into temples. Take a look at Greek Revival architecture and you'll see porches everywhere. Think, "Gone with the Wind."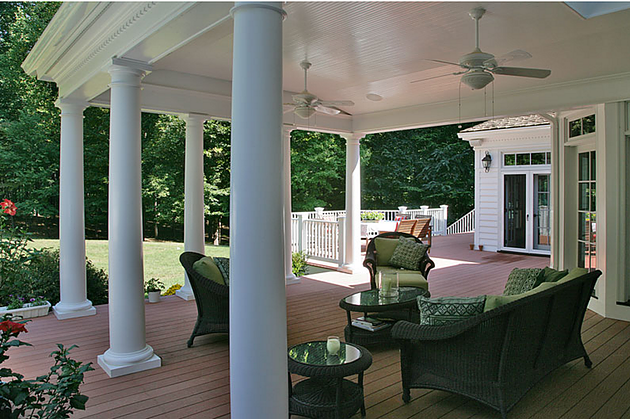 The Greek take on porches was all about tall columns and high ceilings designed to inspire awe prior to your entrance into the actual holy space. We're more interested in a place to spend some quality time with a cup of joe and the Sunday paper or a spot to sip some cocktails with friends as the sun slips slowly into the west.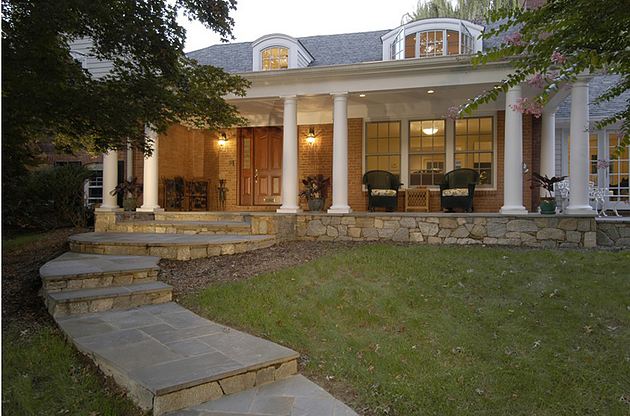 Your porch adds curb appeal.
The porch can be a more than a three-season, flex space by serving as an inviting entryway into your home. Even if you're not planning on putting your house on the market anytime soon, the appeal of a sturdy, handsome porch viewed from the curbside cannot be denied.
Check this out on Houzz: 4,590 Front Porch Curb Appeal Ideas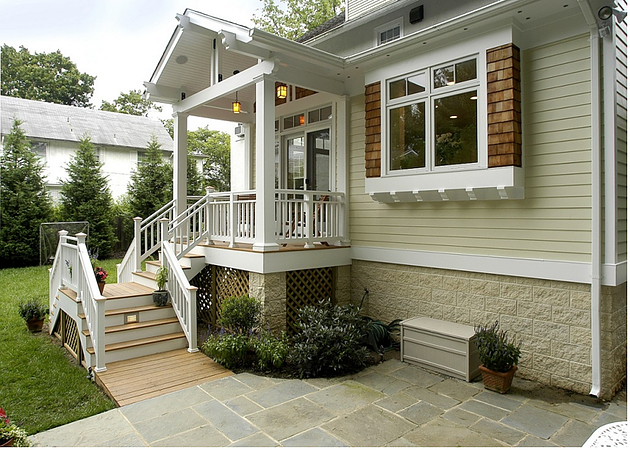 Beautiful porch renovation ideas
The design of the porch should be paired with the home. Arts and crafts style details on the house will be mimicked, whether we're talking about a funky bungalow with a comfy spot out front, or some intricate stick work framing a quiet getaway off the back.
Stair railings, exposed support beams, rafter structures and carefully selected flooring can transform what used to be a place to wipe your feet into an exterior showcase where you'll love to hang out. Add some period friendly light fixtures and you'll be able to find your martini after dark as you watch for fireflies. For more classic styling on porches, take a look at these porch ideas from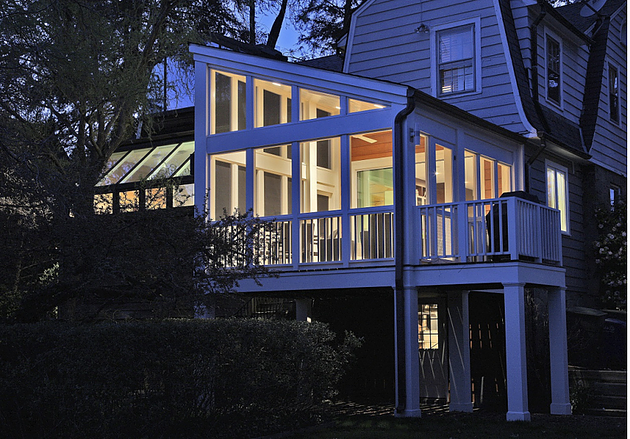 Porch design option
There's nothing wrong with being eclectic in design, which BTW, the word "eclectic" also comes to us courtesy of the Greeks and translates roughly into "choosing the best." If you're looking to add a touch of contemporary to your Dutch colonial, consider a more modern-style porch complete with a shed roof and plenty of glass.
Do you have a possible porch location above ground level? If so, that's great because you can add a porch and create a covered carport with one renovation.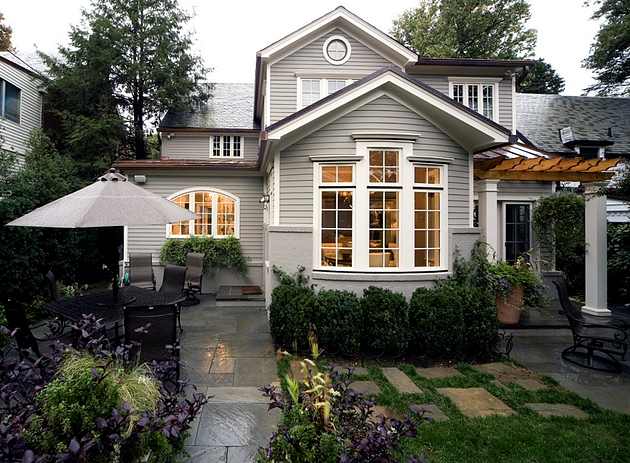 Portico porch renovations
You can minimize your thinking about porch renovation by looking at some porticos – which is almost a porticus. I'm talking about some impressive columns defining an entry, greenery to soften the transition, and exposed rafters to provide the perfect jungle gym for vinery or perhaps even grapes. If you want quick and easy (relatively speaking), here are some
Entertaining on your porch
Renovating a porch can have a myriad of positive effects on your home but the most important may be the ability to change how the house functions on the interior. Connecting a screened-in porch to a dining room instantly gives you a space to swirl some wine and enjoy a fine cigar – without stinking up the joint. Add some French doors and voila, you get a double-sided view to the great outdoors and plenty of room for maneuvering.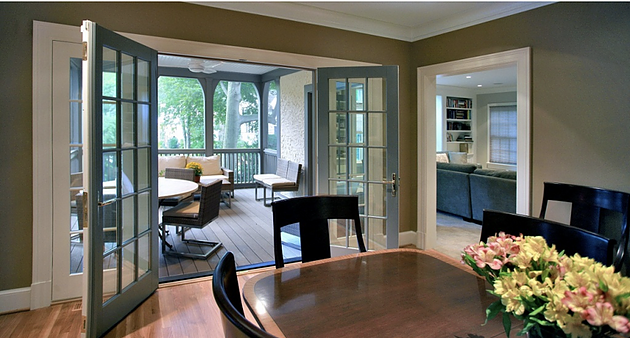 Porch renovation utility
Proper placement of a new or renovated porch can also change how a house flows by giving you an exterior foyer – a place for welcome mats, umbrella stands, muddy boots, hooks for coats and rain gear – maybe even some cubbies for toys and lawn tools. So, if you're trying to free up some space, provide more room for entertaining or just spruce up your curb appeal, look no further than your front or back porch.
If you'd like to explore some porch renovation ideas as a part of your home renovation, give us a call or contact us online for a free consultation.