You've found a great property in the perfect location—maybe you are living there right now—but it definitely needs some work. The challenge now is to imagine the possibilities. Can this house that needs more than a little updating turn into your dream home? Or should you run the other way and find another house that is "move-in" ready?
For Jimmy Reyes, running away was just not an option. When you find a home in your perfect location—in Jimmy's case, a great DC neighborhood with parklands behind the property—a series of well-timed renovations can be a better choice than moving to a different home.
Phasing Your Home Renovation Plan - One Project at a Time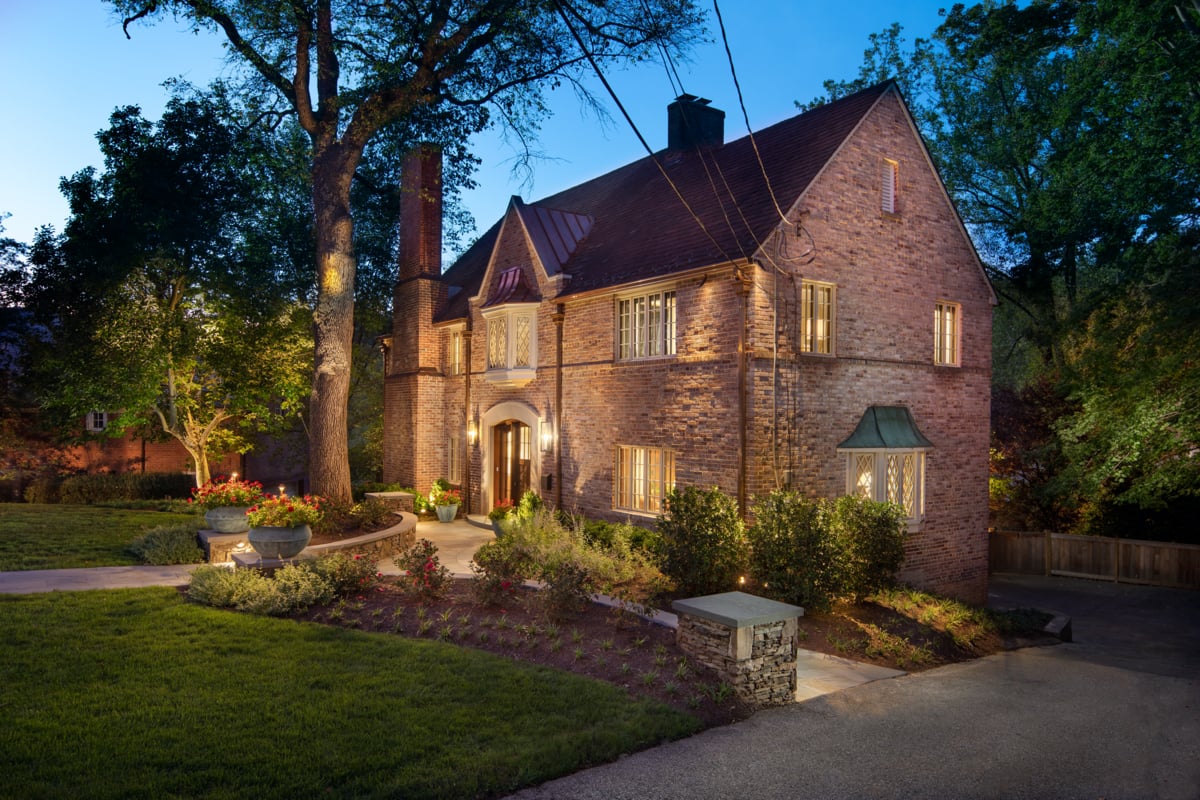 Sometimes one project alone will give you your dream house. Other times, there needs to be a process, as you prioritize and update your "forever home" to meet the changing needs of your family over time. That's how it was with the Reyes family.
We've been working with Mr. Reyes for over a decade now, and we just finished renovation project number six. The six projects included:
a major kitchen remodel and interior reconfiguration that added recessed lighting and audio throughout the first floor
rear deck terrace
master bedroom and bath renovation that included installation of a split HVAC system in the attic to heat/cool the 2nd floor separately from the first floor
renovation of the children's bedrooms and bathrooms on the second floor
custom replacement of all the casement windows in the entire house and the conversion of a lower level maid's quarters into a wine cellar and wet bar.
redesign of the front elevation
For many clients, the process starts with a kitchen or bathroom remodel. These rooms need to function well, or your house just doesn't quite feel like a home. The Reyes family was no exception, and we started working with them in familiar territory. And as it turned out, for him and his kids, kitchens and baths were just the starting point.
When a House is in Mint Condition, But Not in a Good Way
You've probably toured a property where everything was working well enough—the utilities work and the roof isn't leaking—but the house just had not been updated. It was well-cared for but just stuck in time, usually around the year the home was built. Fascinating to observe for an architecture preservationist, but not so great for living in. That's what Mr. Reyes and his family were facing in their 1920's-era home. Times had changed and it was time for this old house to change, too.
We recently sat down with him to reminisce about how the process started, and how we together meticulously restored an imperfect house in a perfect location--giving it a new life. The story began in 2006 when they purchased the house.
When I bought the house, nothing had been done since it was built—literally. It was in mint condition, but not in a good way.
His children were young and he wanted to make it a place where they would feel comfortable as a family. And since a kitchen is the heart of the home, he started with the kitchen. When one embarks on a disruptive project that involves living without a kitchen for months on end, moving out is an option, but he and his kids took it in stride. When the kitchen was sealed off for construction, they made the dining room into a "camp-out" kitchen with a hot plate and microwave. He says "the kids didn't even notice."
You see it in those HGTV shows all the time: If the neighborhood and location are a perfect fit, the home can be brought up to the standards and with the features and finishes that work best for you. We love to help people turn an imperfect house into one that is perfect for them. But it takes a homeowner like Mr. Reyes, who is willing to see that "diamond in the rough" quality, the potential their home has with the right design-build partnership.
Before image: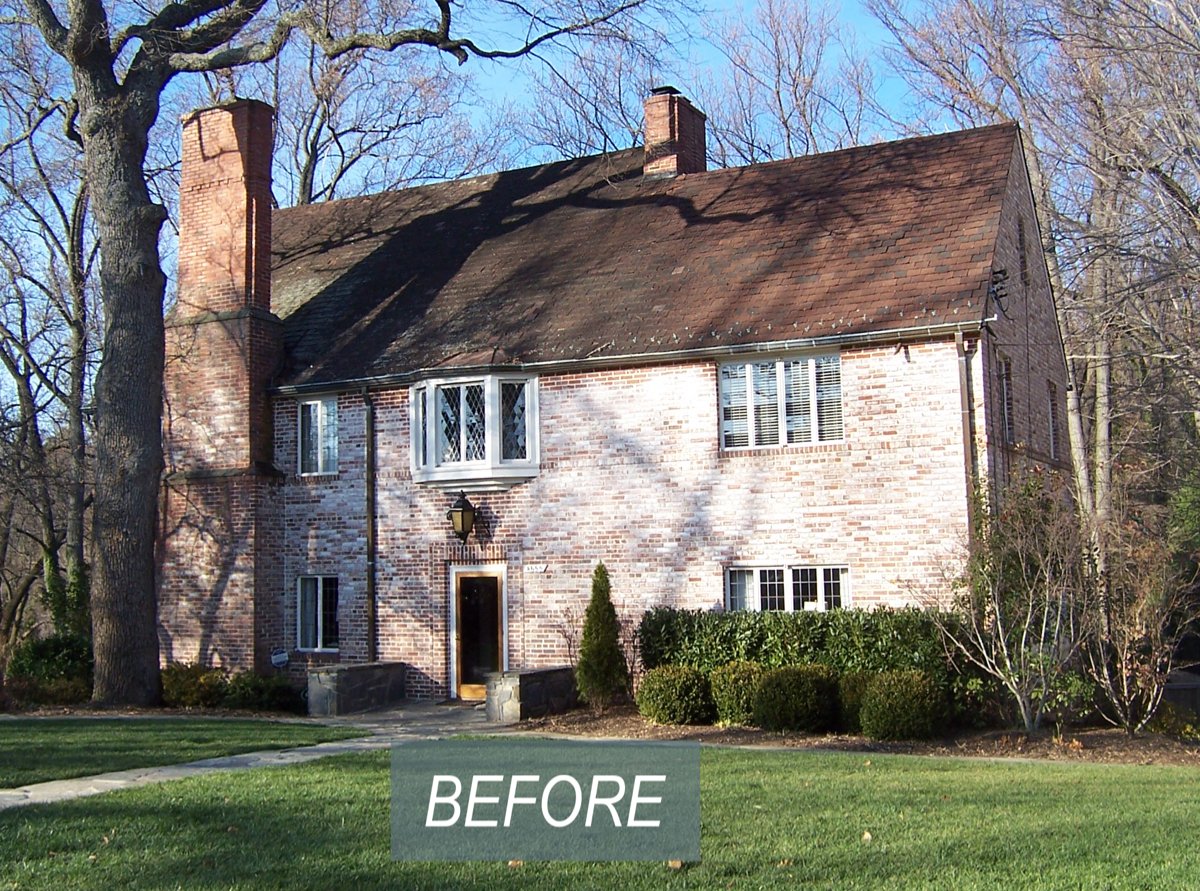 After image:
How to Find the "Right" Renovation Partner
It's one thing to have a vision for a home that needs significant updating. It's another to bring that vision into reality. Especially if you are considering multiple projects over time, it makes sense to do your due diligence and find the right design-build partner that can work with you over the long haul. The big question is: how do you find that "right" company to partner with and how will you recognize it when you see it?
What first caused Mr. Reyes to seriously consider Gilday was the company's sterling reputation. From dealing with construction and design professionals in his own business Reyes Holdings, he knew from experience that a solid reputation would be essential. And then after meeting Kevin Gilday, Mr.Reyes described his experience:
"I can tell he's detailed. He showed me a few houses that were very well done and I like design build."
Some architectural and design firms have long standing relationships with their builders ensuring designs will be built according to the designer's vision. In Mr. Reyes' experience, he prefers a single point of contact and partnership with a design/build company since it ensures a smooth production process.
"I like that concept of design-build because if you don't do it, you have to have an architect and then a builder and there can be a lot of "who shot JR" scenarios if something goes wrong. But when the builder is the architect or in charge of them, it helps".
Great location or not, each renovation comes with its own unique set of challenges. Examining those challenges down to the smallest detail and finding the best solutions can mean the difference between delivering on your dreams for your home, or delivering a world of headaches in the process. You want to find people to work with who can help you find well thought-out solutions.
The bottom line is I love the house. It's comfy. It's homey. And the kids love it. They're both in college now. But they love coming home on breaks. It's fantastic for everybody all around. Everybody's happy.
There are a lot of elements to consider when you are looking at a renovation project divided into multiple phases. A good renovation partner will have skills in getting the technical, structural pieces done right, but also know how to finish strong with the design elements that turn a house into your home with your trademark style.
With the Reyes home, the latest renovation was a complete overhaul of the front elevation, along with rejuvenating the exterior lighting and landscaping. Reyes says the front of the house project turned out even better than he'd imagined.
"From the front it's like a new house now."
Aside from putting a distinctive finishing touch on the house for Reyes to enjoy, the project won the regional and national CotY award from The National Association of the Remodeling Industry (NARI).
Watch the NARI video of the announcement:
Location, Location, Location
If you love the neighborhood you live in but your house needs some work, that is a problem with plenty of workable solutions. The Reyes' found a series of solutions that turned their home into a literal award-winner.
Learn more about renovating an older home by downloading our eBook titled "The Essential Elements of Renovating an Older Home," or reach out to Gilday Renovations today to discuss your renovation goals.