You've been spending a LOT more time in your kitchen since the early spring of this year. It's been great having time as a family preparing and eating meals, so that's been a real upside to a challenging situation. And at first, it's funny, bumping into each other between the stove and the fridge (every time, right?). But that has made you realize some of the design improvements you have always hoped for in your kitchen. Every challenge is amplified during a pandemic, and cooking in the home is just one among many. You want to make the most out of the extended time you're spending with family. Still, the current kitchen layout is making that difficult. And you have big questions about how safe it is to remodel right now.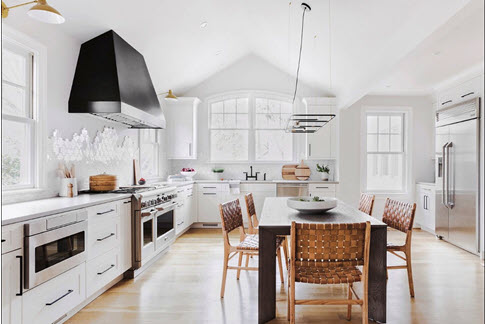 The "Safety First" approach to kitchen remodeling
You are like many other homeowners who wonder if it is safe to remodel your home during a pandemic. Just the way other businesses are evolving to address the security needs of their clients, the remodeling industry is no exception. Once the pandemic was declared, Gilday Renovations put a process in place to improve the safety measures to ensure the health of clients, employees, and contractors. This policy took into account local and national governmental guidelines for safe business practices.
In summary, we've taken steps such as logging the arrival of employees and subcontractors at the job site, maintaining social distancing and erecting barriers between the work area and the rest of the home--not just to limit the dust, but to keep the homeowner and crew safe. Please read our full COVID-19 policy here.
If and when you decide to remodel your kitchen, it is prudent to hire a company that has a clear and transparent approach to manage health and safety during COVID-19.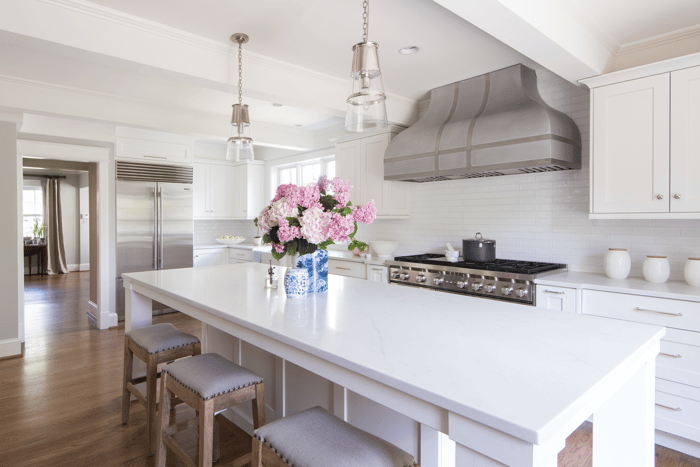 How will we cook during the remodel?
Whenever you decide to remodel a kitchen, one of your chief concerns will be, "how will we cook?" And since these days, cooking at home is more of a necessity than usual, this is an especially pressing question.
We wrote about this a while back, giving some pointers on how to prepare meals while we renovate a kitchen. One thing we often do that makes even more sense now is to set up a temporary kitchen. This allows your family to spend more time eating meals in the safety of your home.
It is so essential to maintain a sense of normalcy during a renovation that has been compounded by a pandemic. Having a temporary kitchen during renovations enables you to maintain the health and safety required. Many find that this helps maintain a sense of normalcy until the kitchen renovation is complete.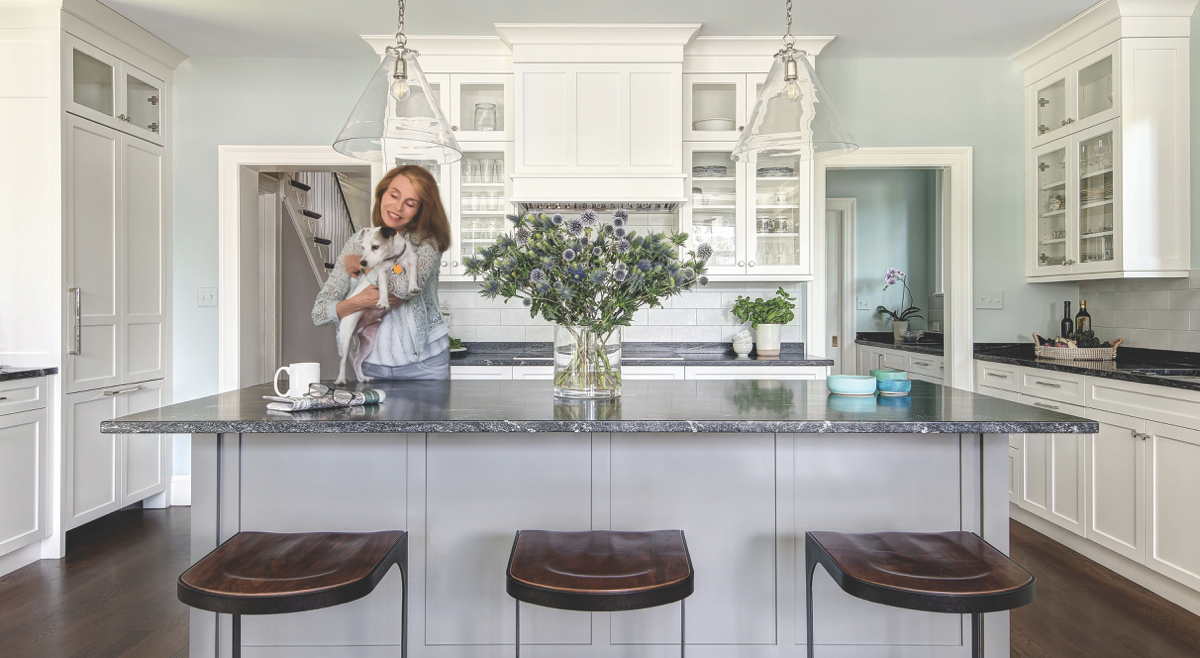 How are workers and families kept separate during renovations?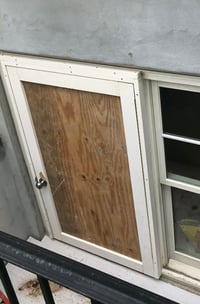 Another question homeowners consider when planning a renovation is, "How can we keep everyone safe and avoid unnecessary contact between the family and the workers?"
By creating barriers between the job site and the rest of the home, even with separate entrances, you limit contact and keep everyone safe during construction. For example, on a recent project, we were able to create a separate entrance designed to revert to a window at the end of the project. It was a solution that created the separation needed during the project and, ultimately, integrated right into the design plan. However, most kitchens have a separate entrance from the outside. When available, that entrance is used for the construction crew to access the project area.
Is now the right time to remodel your kitchen?
Bottom line: you have to be comfortable in your own home. A renovation in "normal" times is challenging enough. The good news is that innovative design/build companies that want to serve their clients are taking precautions and creating new ways to ensure families have peace of mind to proceed with a renovation and are safe during these times.
All of this being said, now is a perfect time to line up a professional design/build company for that kitchen renovation. You can imagine that with the real estate market being very active right now with low inventory that once the pandemic subsides, families who put off their renovation will be competing for design/build companies to do their work. Delaying may mean a long wait for your top choice remodeling company.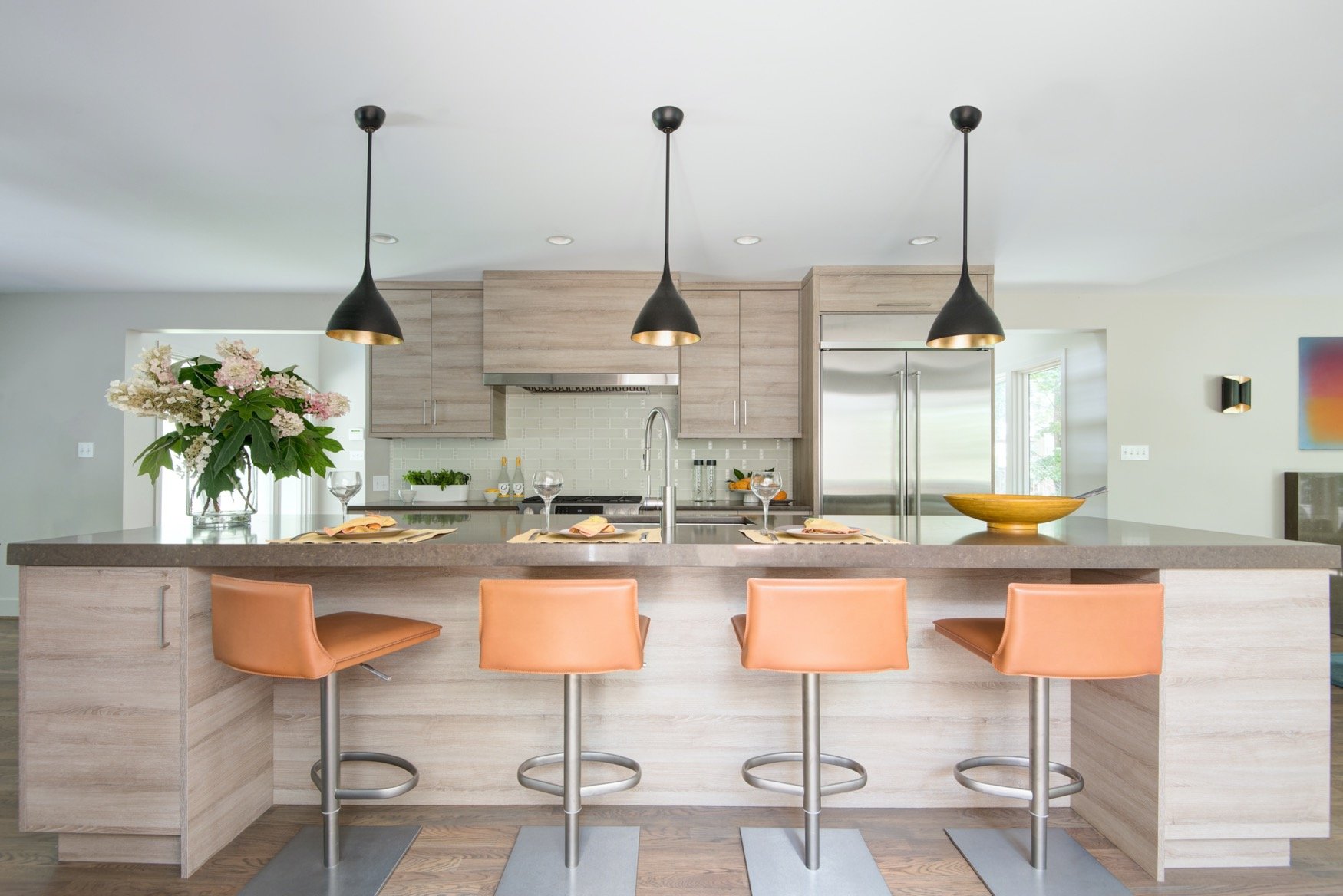 There are opportunities to make a kitchen renovation (or any renovation) happen during the coronavirus. Doing so can improve your living environment so it is more enjoyable for you and your family, which is vital these days when you are spending more time at home. Mitigating health risk is something that the best renovation companies are taking seriously. Understanding the company's health and safety policies is crucial to the health and well-being as you move forward with a renovation project to achieve the kitchen of your dreams.