"We Don't Want To Price Ourselves Out of the Neighborhood"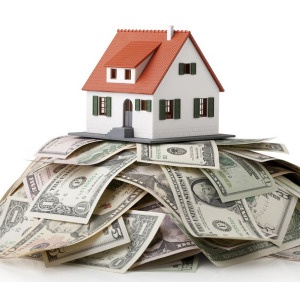 We hear this a lot from prospective clients. They are trying to weigh the cost/value of investing in a home renovation against the cost of moving and buying new. This is a huge question in the pricey Washington DC market.
They are snared in a love/hate relationship with their house and something has got to change because they cannot put up with it anymore.
Even if they are leaning slightly more toward hating their old house and giving up--there's hope. They still love the house well enough to call and ask us how to fix what they hate about it.
When the "fixing" calls for major interior remodeling and home additions, they want to be smart investors. The house needs a lot and they want it all. How do we decide whether or not it is worth the investment? Will it assess? Tough questions. So here is a true story about how one couple handled this question.
Love It Or Leave It
There was an award winning television journalist and his award winning producer wife who lived happily in their Spring Valley DC home. They loved the neighborhood. Although the location of their home was just perfect, they were pretty much fed up with everything else. The first floor lacked flow. The layout was a knot of dead ends, hallways funneling you into rooms you didn't want stay in.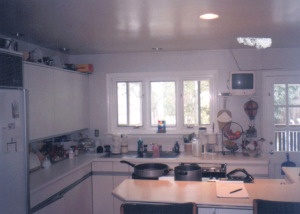 The vintage 70's kitchen was so past prime that it couldn't even be rebranded as a cool "retro" kitchen.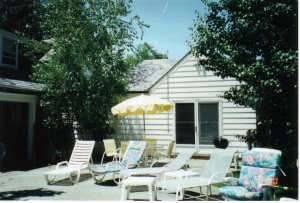 A misconceived addition at the rear interrupted what had been a rather pleasant view of the patio and pool.
Plus, the only way you could get to the additional room was to go down the basement and up into it on the other side.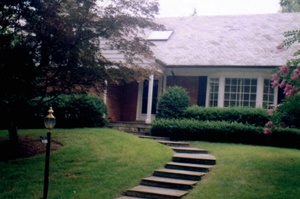 To top it off, the street side lacked curb appeal. They decided not to love it anymore. They decide to leave.
Leave It
They put in an offer on a beautiful wooded lot near the Potomac River with the idea of starting over with a brand new house. Here they could design and build precisely the house they desired. The location was beautiful. Also, it was utterly isolated from everything they do in their busy lives and everyone they know.
They bailed out. They walked out of the woods, got in their car and drove back to their beloved Spring Valley fixer upper with the goal of fixing her up.
Love It
After a few false starts, they signed on with Gilday Renovations for a makeover of the entire house. They invested a whole house renovation that loved that worn out old rancher back to life.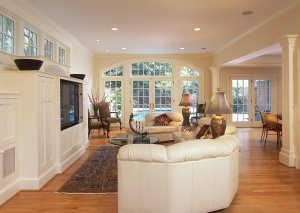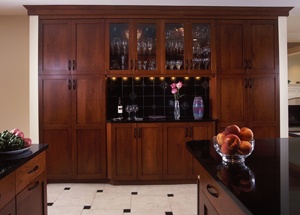 They did it all including the voluminous light filled family room addition, the custom kitchen design, and a grand front entry porch.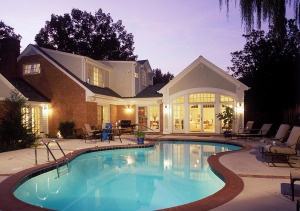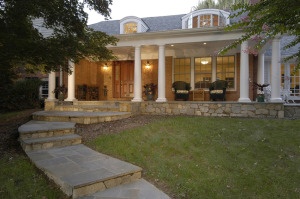 The the cost of this magnificent whole house renovation came to just slightly more than the original purchase price. But, oh what a house it is now. The pleasure of living there is worth every cent. Plus (for the bean counters) it assessed.