Some times bad things happen to good houses--in the best of neighborhoods!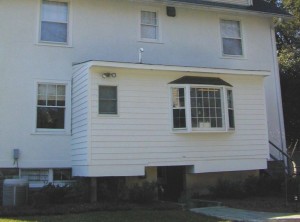 This otherwise gracious Chevy Chase Maryland residence suffered what we call a "band-aid" remodeling job by a previous owner.
A "quicky" kitchen addition created space on the interior for a powder room and informal dining area. It got the job done for the previous owners, but left unexamined a jumble of functional limitations that were causing a lot of problems for the new owners.
Our client summed it up neatly in two words: "IT'S UGLY."
So we fixed it. Outside. And inside.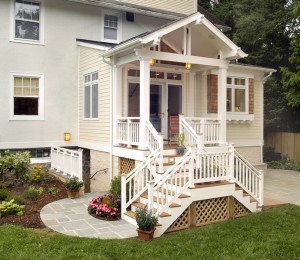 Most importantly, the new kitchen addition is sized correctly (not too small-- not too big) to allow a completely new floor plan.
The kitchen design resolved several head-achingly stubborn functionality issues: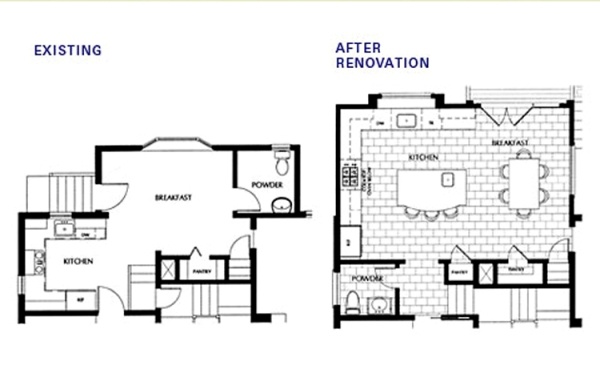 relocate the powder room to an appropriately private area (not right next to the kitchen table)
reconfigure the kitchen to create fully functioning food prep, clean up and storage areas
provide adequate clearance around work areas, seating area and thoroughfares
improved view of and access to the yard--now framed by a sweet little porch and French doors
The art of residential renovation has gained much sophistication over the last 20 years. The approach to designing and building home additions has changed significantly. We aren't afraid to tackle ambitious projects and make dramatic changes to achieve the desired effect. Because we know so much more now, we are able to think big and have a lot more fun with it.